Product Updates
Pike13 Product Updates Q4 2019
Billing adjustments, non-schedulable client status, and Staff App passwords. The latest Pike13 product updates from Q4 2019.
---
We're pleased to share with you the latest updates to Pike13. Our engineers have been working hard to enhance our software features to meet your business needs.
Here's what's new:
Edit or remove prorated adjustments
Edit or remove prorated credits
Remove taxes from late cancellation fees
Convert clients to a non-schedulable status
Change password from staff app
Edit or Remove Prorated Adjustments
After a plan has been on hold, the next invoice is automatically prorated using the hold logic formula. However, this formula does not always match how you charge your clients. Pike13 now offers the ability to edit or remove the adjustment that is automatically calculated, and allows you to choose the amount to be deducted from the invoice.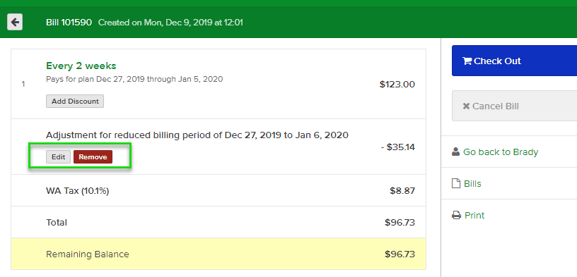 Edit or Remove Prorated Credits
When changing the billing date on a client's recurring plan, a credit may be issued to account for the days not used. Pike13 now provides a way to edit or remove the credit issued for the first invoice after the change is made.
Remove Taxes from Late Cancellation Fees
Owners and Managers can now set parameters on whether or not to collect tax for cancellation fees. Do this by navigating to the cancellation tab of your service and selecting or deselecting the tax for that cancellation fee.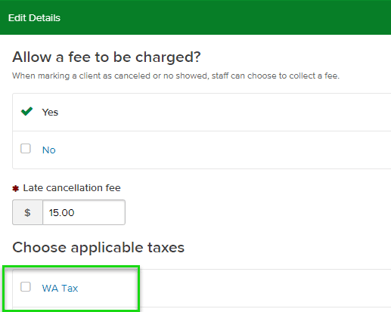 Convert Clients to a Non-Schedulable Status
Pike13 now provides the option to change a person's status to a non-schedulable client– someone that typically manages a client within your system by making payments and scheduling events on their behalf. The non-schedulable client will still have access to their account and can continue managing the active client in your site. But, they will no longer be reflected in the number next to Clients.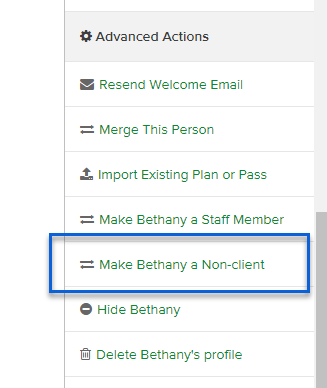 Change Password from Staff App
You and your staff members now have the ability to reset passwords from the staff app. On the sign in page, you will now see "Forgot Your Password?" button.
Visit the Pike13 Help Center for more information and to see detailed screenshots showing how each feature works the Pike13 platform.