Pike13 Pro Tips
Year-End Performance Reporting: View Your Year in Pike13
How to view year-end performance data in Pike13 software.
---
As a business owner, you're used to looking at data all the time. How much revenue did you bring in last week? How many new clients did you acquire last month?
Some data is helpful when considered at the annual level. How much revenue did you bring in last year? How many new clients did you acquire last year? When viewed at this scale, data presents an overall picture of business health. It also visualizes the results of the hard work you've put in over the past year.
To see your data in Pike13, open up your reporting tab and look for the Monthly Business Metrics, the top-most report under Financials.
New Client Totals
You've worked hard all year to attract new clients to your business, and now it's time to celebrate your success. Use the New Clients column to view the number of new clients you acquired this year. Use the New Clients with Pass or Plan and New Members columns to see how many of those new clients bought plans, passes or memberships.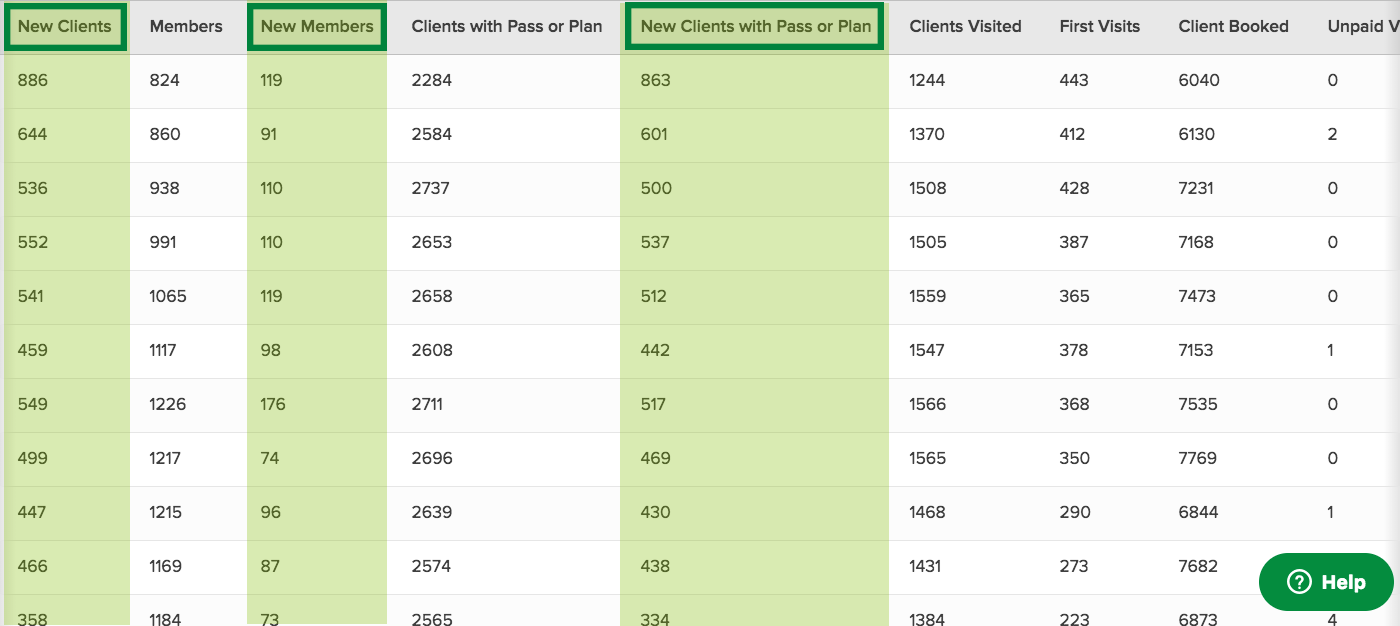 Sales Totals
Business discussions always come back around to the bottom line. There are 4 relevant columns in this report that offer a breakdown of your cumulative sales totals for the year.
Net Paid Less Tax for Recurring Plans

Net Paid Less Tax for Prepaid Plans

Net Paid Less Tax for Passes

Net Paid Less Tax for Retail
Use this data to determine which revenue sources are strong, and which may need attention.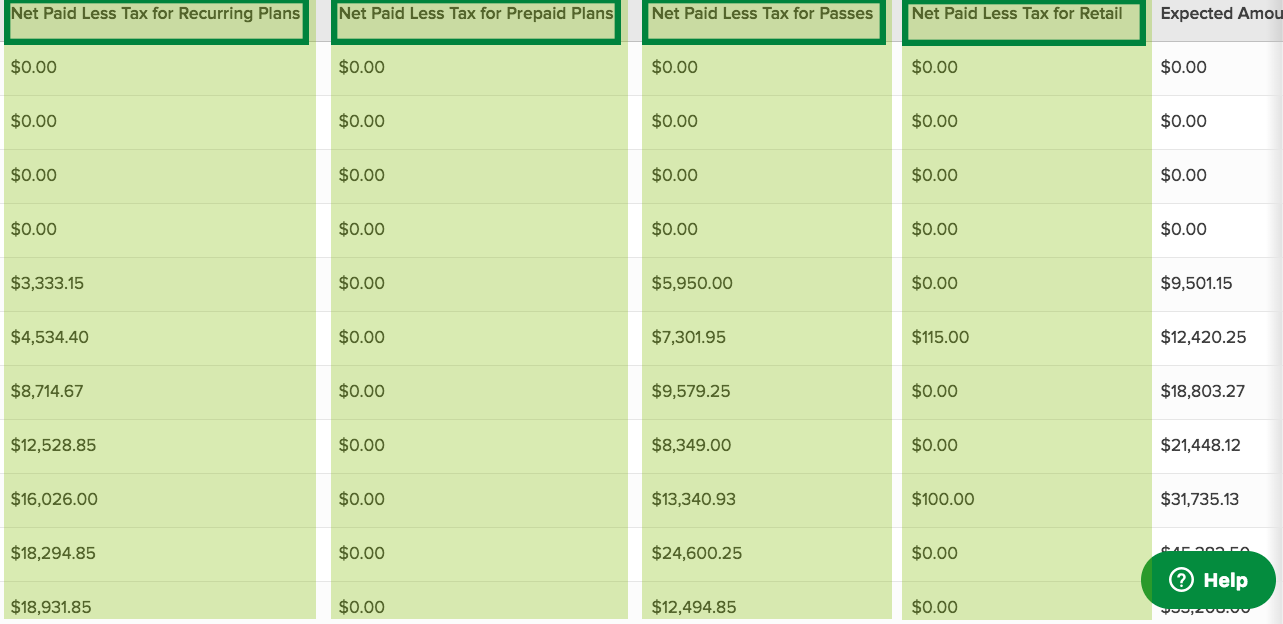 Bonus Tip: Head over to Financials > Invoices > Current Invoices Past Due, and update the Invoice Due Date filter to before today to see which clients are still unpaid from last year. Then follow up with them!
Enrollment Totals
How many clients attended your classes this year? From the Summary View of the Monthly Business Metrics report, look for the Total Completed Visits, Total Scheduled Events, and Average Clients Visited Per Month columns for the breakdown.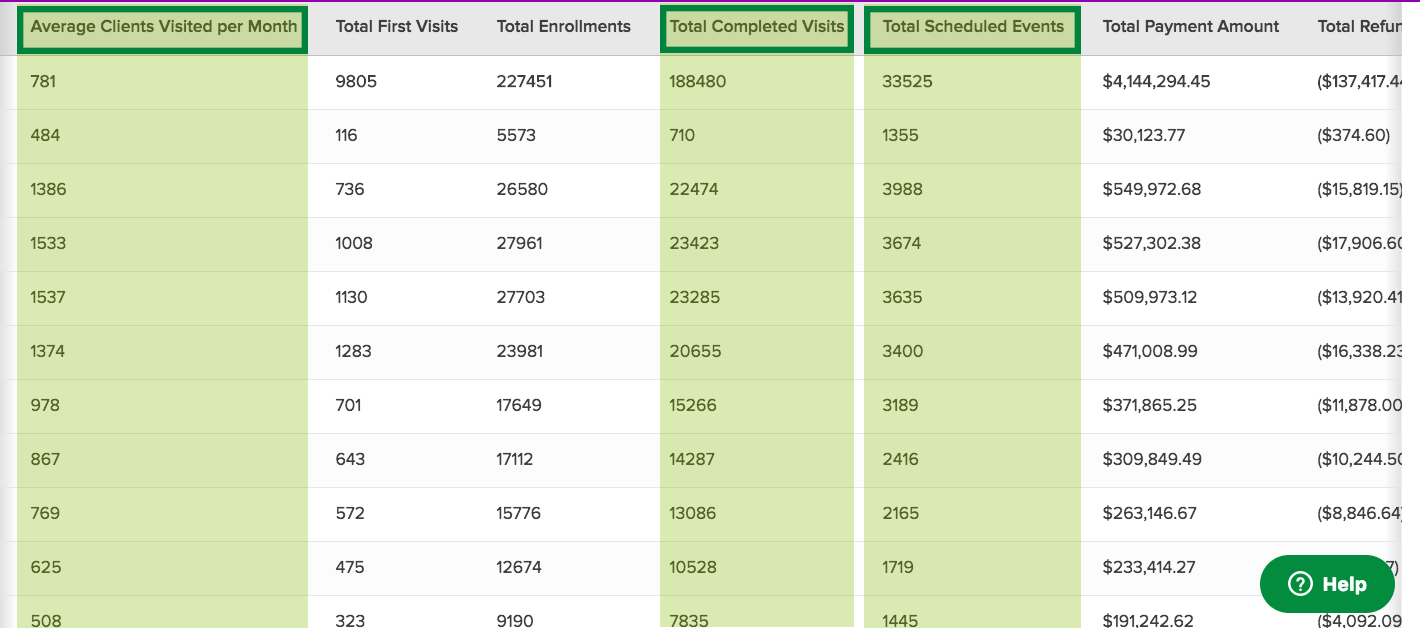 Bonus Tip: This report is based off confirmed attendance for each class. Make sure each class attendance has been confirmed for the most accurate data.
Remember that these reports are available to you all year long. Refer to them to identify trends, gaps, and opportunities for your business. Check out the Help Center or reach out to help@pike13.com with any additional questions on how Pike13 reporting works with your business.