There isn't a single business among Pike13 customers that hasn't been financially affected by COVID-19. Cancelled memberships and significant drops in enrollment have taken their toll, and the impact will be felt for a long time to come. Tracking that impact is important, not just so you know where your business stands now, but also so you more accurately forecast future revenue and adjust business as needed.
Tracking 12-Month Trends in Pike13
A new dashboard in Pike13's Premium Reporting highlights trends over the past 12 months to show the impact that COVID-19 has made on your business.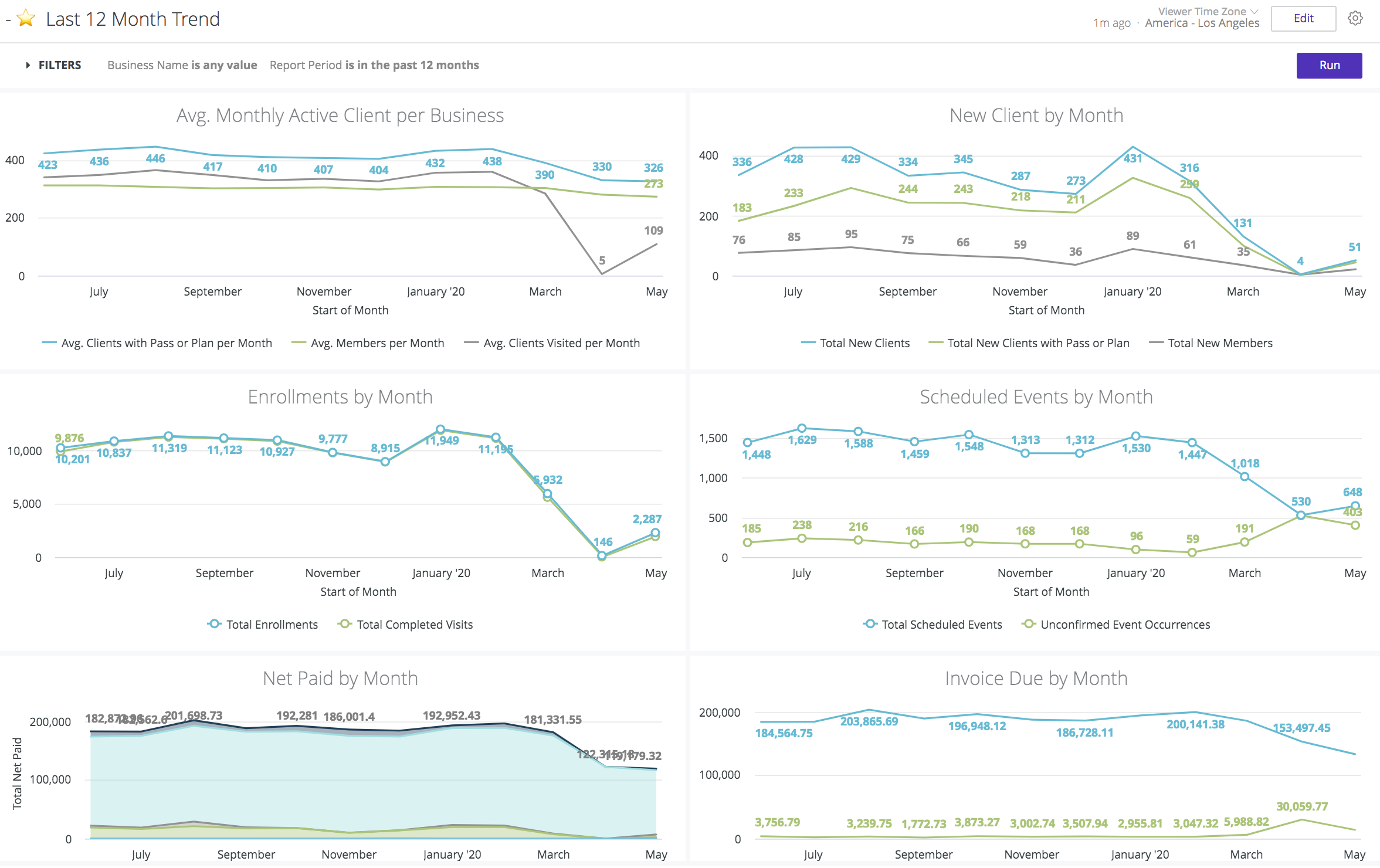 The dashboard shows you monthly trends for:
Active Clients
New Clients
Enrollments
Scheduled Events
Net Payments
Invoices Due
Of course, you already know when the negative effects of the coronavirus started. You've seen that in every bank statement for months. This dashboard is meant to help you identify when the numbers start to rebound–and they will! As clients begin to feel more comfortable returning to facilities, and as you continue to ramp up virtual offerings, demand for classes will rise again.
Finding the Last 12-Month Trends Dashboard in Pike13
If you already have Premium Reporting powered by Looker, you can find this report in the Financial section. For now, we've 'starred' it so it will appear right at the top.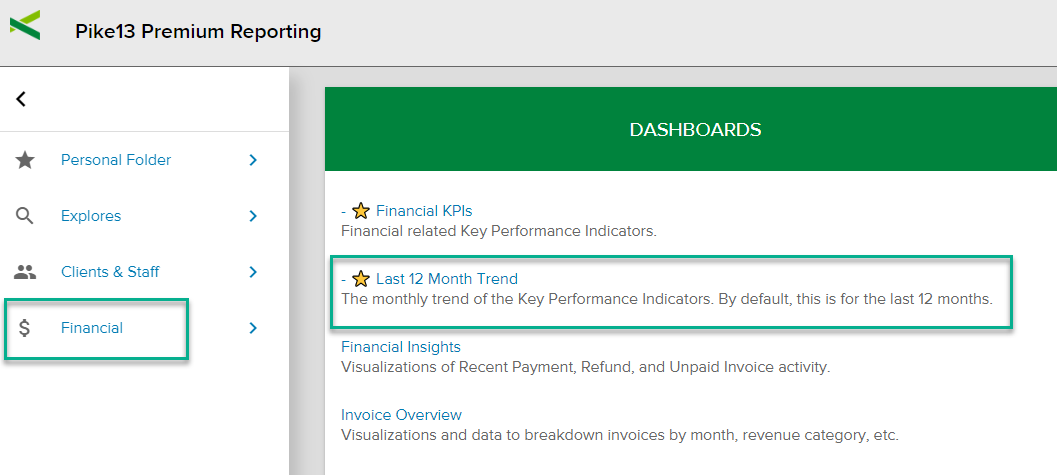 If you would like to learn more about Premium Reporting, take a look at a quick video in our Help Center and the surrounding articles in that section. To have Premium Reporting added to your plan, please reach out to help@pike13.com for assistance.