Pike13 has integrated with Looker to bring you the best reporting option on the market. Pike13's Premium Reporting Powered by Looker helps businesses to analyze data and make data-driven decisions.
Premium Reporting Features
View Data as a Table or Chart
Create Customized Dashboards
Customize Size & Position of Dashboard Tiles
Drag and Drop Columns
Drill-Down Into Data for Details
View Data for All Your Pike13 Businesses
Schedule Your Favorite Reports
Mobile-Friendly Viewing
Pre-Built Reports
Premium Reporting provides you with a growing library of pre-built looks and dashboards.
Looks are saved reports that display data through a table, chart, map, or other visualization. Visualizations make deeper analysis simple. You will be able to drill from the visualization into row-level detail. You will also be able to click right into the client record when viewing a look in table format.
Dashboards are spaces containing a collection of data visualizations displayed as tiles to give you an at a glance view of your data. There are pre-built dashboards for both financials and client & staff activity.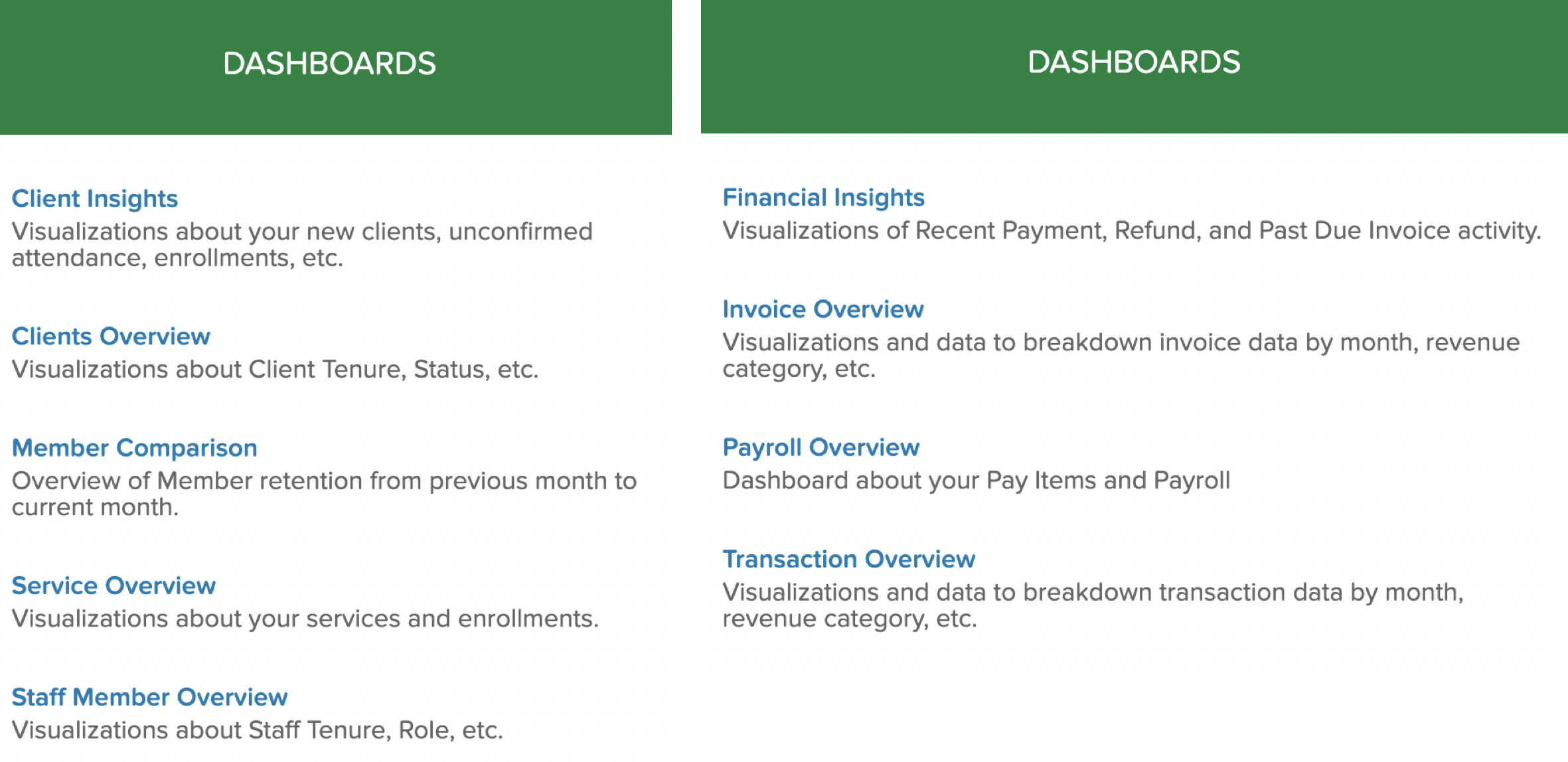 The pre-built dashboards provide some of the most popular reports requested by Pike13 customers. When you click into a dashboard you will see tiles specific to that dashboard.
You can add filters to make the dashboard interactive and reposition and resize its tiles. After you've configured a dashboard to your liking, you can schedule that report to be sent to you and your team on a recurring basis. With premium reporting, you will be able to create as many dashboards as you like and can tailor each dashboard to your specific needs.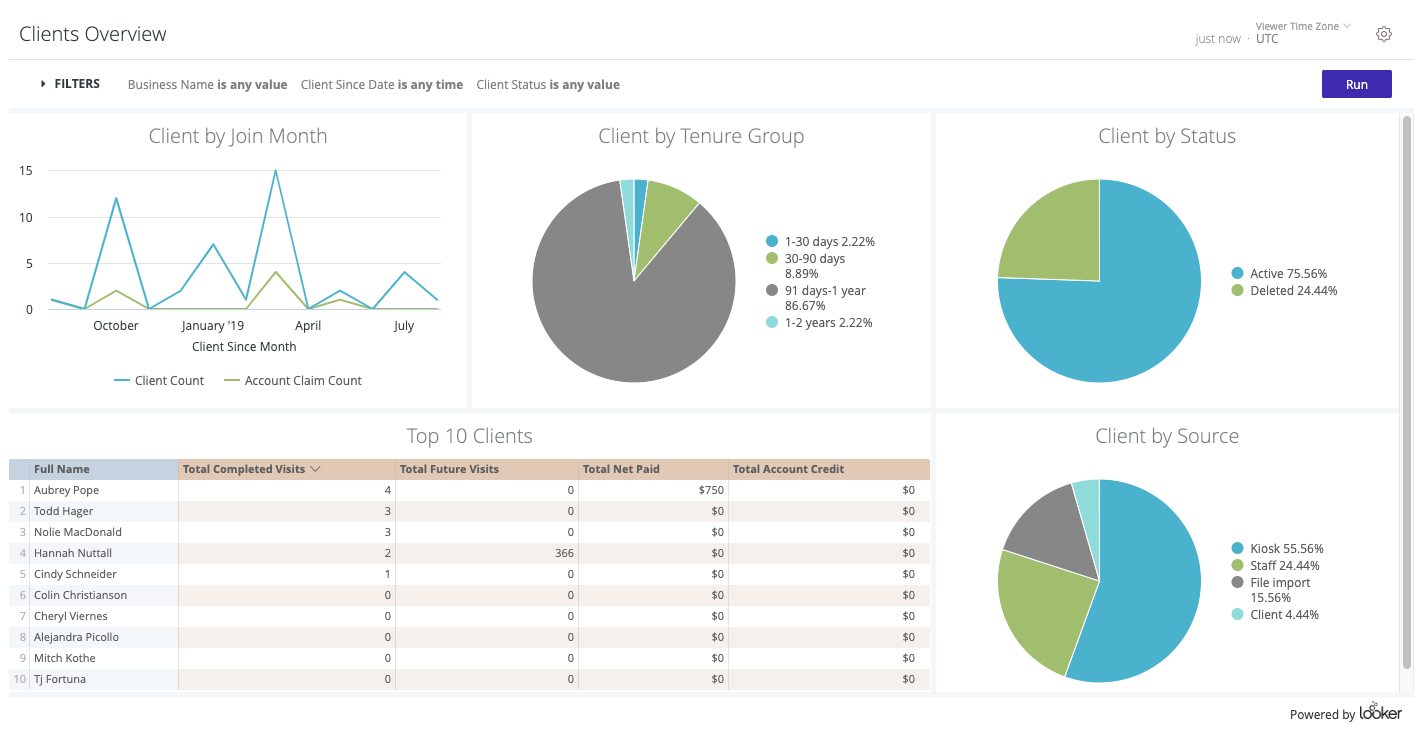 Professional Services
You can customize dashboards to display tiles that are specific to your needs. Building out custom dashboards does require some technical knowledge, that's why we also want to provide you with the option of hiring our in-house data scientist to build out custom dashboards for you. Learn More
By partnering with Looker we now provide Pike13 customers with one of the best Business Intelligence softwares on the market today. Over 1,800 industry-leading and innovative companies such as Sony, Amazon, The Economist, IBM, Etsy, Lyft and Kickstarter have trusted Looker to power their data-driven cultures. A Looker subscription can range upwards of $5k per month, which is unrealistic for most small companies. That's why Pike13 is excited to offer Premium Reporting powered by Looker as an add-on for $30 per month.