Even though it sort of feels like it sometimes, COVID-19 won't be around forever. Your doors will re-open and most of your clients will be back for in-person classes. But chances are you're also going to see some churn as a result of all this social distancing, which means you'll need a marketing plan to start rebuilding your client base.
A new or updated referral program is a great place to start, as it relies more on client engagement than on financial resources.
Most of us inherently understand the power of positive reviews. As a gym owner, you've probably read some pretty compelling referral marketing statistics—for example, 92% of consumers trust referrals from people they know, and they're four times more likely to buy when referred by a friend—and now you may be interested in starting a referral program at your gym.
Where do you begin? Below we've outlined five ways to help you launch a successful referral program to give your gym membership revenue a boost.
Define reward structure



The first step in creating a successful referral program is to decide who will be rewarded. Will you offer something to the referring member, the referral, or both? Offering a combined reward creates a shared experience and increases the likelihood your members will encourage friends and family to join at their next workout.
Clarify rules



Before you begin spreading the word about your new program, you'll need to establish rules and ensure they're communicated as clearly and concisely as possible to avoid any potential confusion. We also recommend keeping it simple so members are able to remember the details easily, and therefore more likely to share that information with friends and family.
Offer incentives
The goal of a referral marketing program is motivate members to actively invite friends and family to join your gym, and one of the best ways to do that is by providing a desirable referral reward. Popular referral rewards include gift cards, swag, a free week of gym membership, or a discount on a month's membership.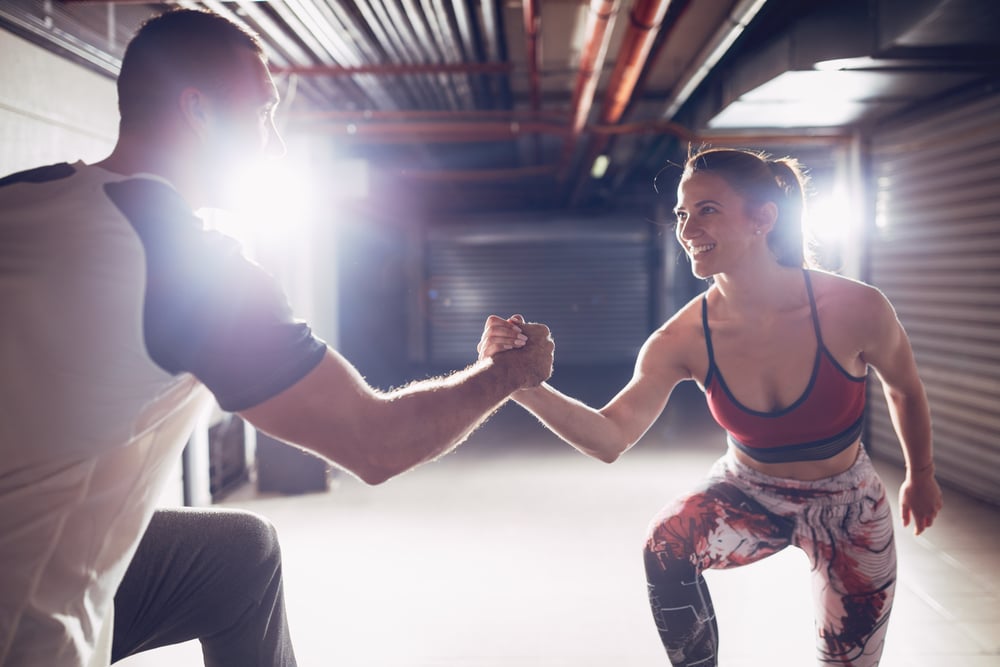 Promote the program
In order to have a successful referral program, people need to know about it. Fortunately, there are a number of low-cost ways to get the word out.
Word-of-mouth marketing: Have your front desk staff mention the promotion and referral reward to members upon check-in, and encourage them to make announcements throughout the day. You can also ask your instructors to mention the refer-a-friend program during personal training sessions or fitness classes.


Newsletter: Send a dedicated newsletter to kick off your referral program and highlight the referral reward, then be sure to promote it in any other newsletters you send while the campaign is running.


Referral cards: One of the best ways to get someone in the door and to consider joining your gym is to give them a free trial. Print referral cards and keep them somewhere pertinent, like by the front desk, and encourage members to take a few to give to friends and family.


Social media: Remember to promote your refer-a-friend campaign on your social media pages. Create a flyer, or upload a copy of the referral cards, so anyone who's interested can save it to their phone or print a copy to bring with them to the gym.
Measure success
Before you roll out your referral marketing program, figure out how—and when—you're going to track the results. The most efficient way to do this is with an automated software that allows you to run reports on a weekly or monthly basis to see how the program is performing. Repeat what works, and adjust what doesn't.
If you'd like to learn how Pike13's all-in-one software and reporting tools can help you manage a successful referral program, click here to schedule a free 15-minute demo with one of our product specialists.