With a booming fitness industry out there, it's no wonder more and more fitness instructors are contemplating becoming gym owners.
And why not? If you have the passion, teaching credentials and loyal customer base, you're already halfway there. Now you just need a building, some gym equipment, and a handful of extra instructors, right?
Well, for the most part, yes. But don't ignore the biggest puzzle piece: Money.
After all, it doesn't grow on trees and few people will have a cash deposit readily available. Proper planning, funding, and execution will be the distinguishing factor between a pipe dream and a fulfilling, prosperous business. In this post, you will learn which initial costs to expect.
How much does it cost, anyway?
There is no clear-cut answer to this question because there are many varying factors. Just a few examples include what type of fitness center you plan to open, the size of the space you are looking for, and which services you will offer. But to give you a ballpark idea, Entrepreneur estimates it could be anywhere from $10,000 to $50,000.
First Things First
Whether you're creating a small business or big business, you need to draft up a business plan. Especially if you're co-signing with someone or you are looking into an investor.
The first thing any good investor will ask you is for your Executive Business Plan. It's a clear cut and organized document which shows you've thought of every little detail from what type of gym you envision to how you plan to use the money. If it is too hard to understand or missing information, they could choose not to work with you.
When mapping out your finances, consider these startup costs:
Facility Fees
Business License, Permits, Legal Fees, Insurances
Gym Equipment
Staffing
Software Management
Marketing and Advertising
Facility Fees
Where do you plan to lease your fitness business and what is your budget for rent every month?
When you're calculating this, don't just think of the space itself, but also the utilities and maintenance fees. In addition, consider initial renovation costs. Will you need to redo the floors and paint the walls, or are you ready to move right in?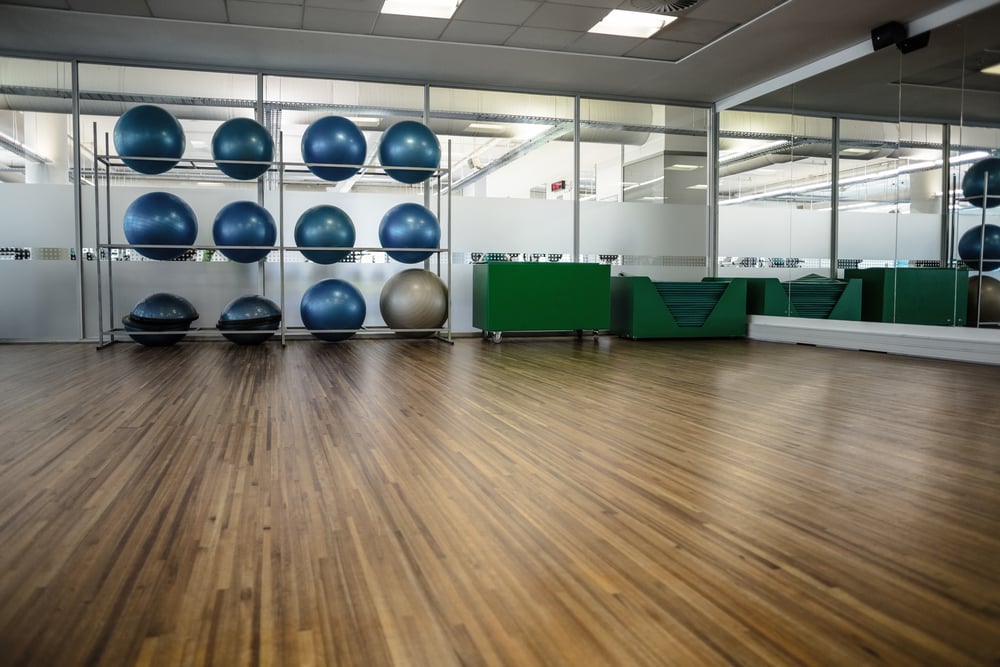 If you don't have an area in mind, really take your time deciding on a location. It's important because if you pick a place that's cheap on rent but in a secluded spot, you aren't likely to get many people passing by or popping in. This means all your success would rely solely on word-of-mouth and marketing efforts. Those things might be achievable, but you'll be working double time. You want to scout for someplace nearby your primary target audience with good visibility, prime parking, and fair rent.
Understand, however, that regardless of how great your location is, kicking off any business can be slow to start. For this reason, it's a good idea to set aside a nest egg; A couple months of rent money until you know what income to expect on a monthly basis.
Business License, Permits, Legal Fees, Insurances
Coverage is incredibly important and you won't be able to open up your business without it. Nor would you want to. Accidents can happen anywhere, but they're especially prone to happen in an environment where people workout with fitness equipment and push their physical limits daily. Certifications, licenses, and insurances–anything legally related–all need to be up to code, and there's a fee for each item.
Equipment
Speaking of equipment, you're going to need some of that too. But how much you need will depend on the type of gym you are opening. For example, a yoga studio requires much less than your standard fitness center. You can get away with a few mats, cushions, blocks and that's it. Whereas your typical gym has many weights, benches, treadmills, bikes, ellipticals and more. And the bigger the workout area, the more items are needed.
Staffing
If you're a smaller establishment, at the very least, you will need other instructors in addition to yourself.
If you're a sizable business, you will have too many hats to wear. You will need administrative staff, sales representatives and specialists. And then you have to figure out competitive wages, salaries and benefits packages to keep them.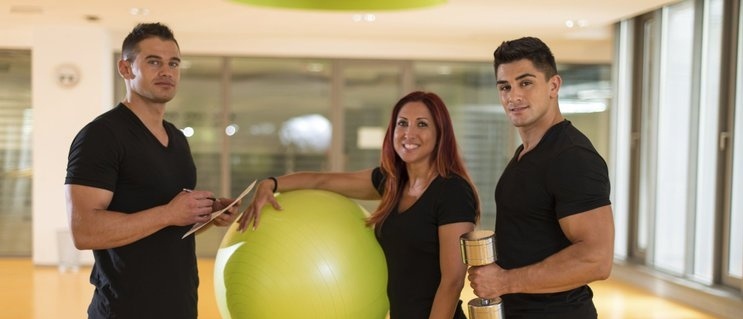 While personal trainers and nutritionists aren't required and are more expensive to hire, the benefit of hiring them is they are likely to bring in more customers.
Also, it's smart to keep an additional nest egg for your employee's wages for the first several months. Because again, business isn't always booming right after launch. And you need to afford your space, their services, and your own personal bills. Since most of your earnings will go back into the business.
Software Management
Software management might seem more like a luxury than a necessity when you're starting out. But, after you do the research, you will find that all the benefits outweigh the monthly fee.
Software can streamline your scheduling, member, employee and financial management tasks into one easy to access program. It won't do all the work for you, but it will lighten the load and free up your time. Time you can use to connect with your members and grow your business.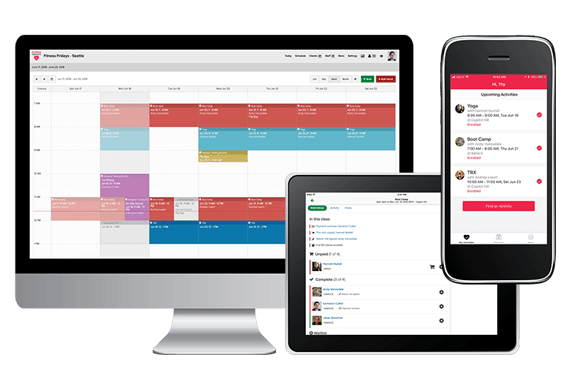 When you're shopping around for which companies to use, you can always request a free demonstration of the product. In fact, most encourage you to do so.
Marketing and Advertising
One of the last steps is creating a solid marketing strategy to get the word out there. This means creating a brand, logo, imagery and social media presence.
Living in the digital era has made it easier than ever for new gym owners to gain exposure through popular social media platforms. But don't neglect old school traditional marketing efforts like passing out flyers, hanging up banners, hiring sign flippers, creating merchandise, and planning events.
You can save money by handling your social media yourself, rather than outsourcing a company to do it. But the one thing you shouldn't cut corners on is your logo. It's better to pay the money to have one done professionally. It's the first thing people see when being introduced to your company, and you want it to leave a lasting, positive impression.
Conclusion
After going through the list, how did you add up? Hopefully you now have a clearer understanding of why the cost of opening up a gym can vary. And also how important it is to be financially smart from the start. For more industry related tips, stay up to date on our blog.