The fitness industry has been on a steady climb over the last several years, and is only expected to continue upward in 2020.
People are focused more than ever before on improving their total mind and body wellness. And they are willing to experiment with every kind of whole-food, app, and fitness regimen to get there.
So if you have a love of all things healthy and want to help others look and feel their best, the time is ripe for jumping on the fitness industry bandwagon. Your possibilities are endless. In this post, you will read about 5 different fitness business ideas for you to consider, from personal training to opening a yoga studio.
1. Personal Trainer
Personal training never goes out of style.
Just because someone knows they should work out doesn't mean they have the motivation to do it or the knowledge of where to start. Which is why, personal training is always in high demand. Clients love to have someone who will push them, keep them accountable, tailor plans to their needs and cheer them on.
What you need: In most cases, gyms require personal trainers to have a bachelor's degree in exercise science or something similar. In some instances, only a certification is required.
What's trending: Because of how expensive it can be to open a gym, more and more trainers are taking their businesses to the streets. They have a truck or trailer they drive from place to place with minimal equipment, hosting their workout classes in parks or open lots.
2. Health Coach
Much like a personal trainer, a health coach is someone who coaches one-on-one or in a small group.
But unlike a personal trainer, a health coach is tuned into the total package, not just the physical one. They know there are many contributing factors to someone's overall well-being and they want to talk about each and every one of them: Exercise, nutrition, weight loss, lifestyle, and stress management.
In addition to checking in and giving advice, health coaches arm clients with the proper tools to help them help themselves in everyday life.
What you need: For proper health coaching, you will need at least a bachelor's degree in any health-related field such as fitness, wellness, nutrition, or psychology.
3. Yoga Instructor
Yoga is another thing that continues to increase in popularity. Though it's been around for hundreds of years, the current generation is experiencing a spiritual awakening of sorts. The appeal is that it's more than exercise–it's a lifestyle. Students love it and teachers love teaching it.
The career is as flexible as the poses. As long as you have the proper certifications you can hold a class from just about anywhere, from your house or studio, to a park or even online. And if you choose to open a yoga studio, the good news is it only requires minimal equipment and set-up.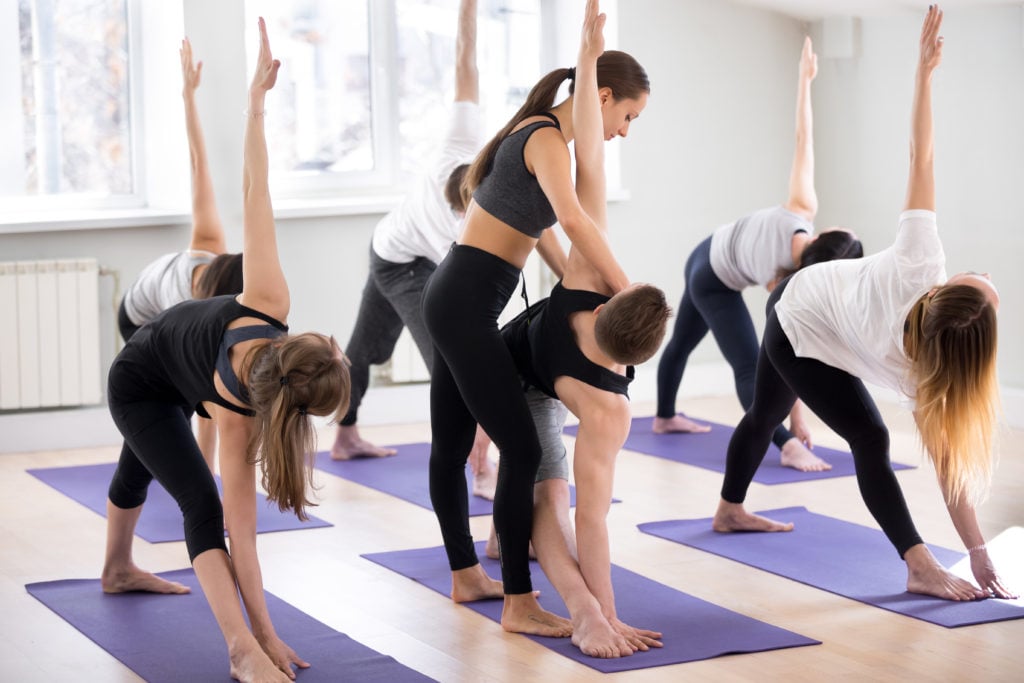 Because there are so many different styles and classes to choose from, you should work to familiarize yourself with all of them until you find the one that speaks to you the most and appeals to your clients.
What you need: Teacher certifications through the yoga alliance.
What's trending: Have some fun and throw in a different class here and there. There are all types of yoga classes trending right now: Beer yoga, gin yoga, animal yoga, aerial yoga, eco yoga and more.
4. Dance Instructor
Who doesn't love dancing? It's the total body workout you don't even realize you're doing because it's just plain fun. And that's what appeals to non-typical gym goers the most. The ones who hate everything about working out but still want to achieve better health.
So, if you love to dance and get people up out of their seats, considering becoming a dance instructor.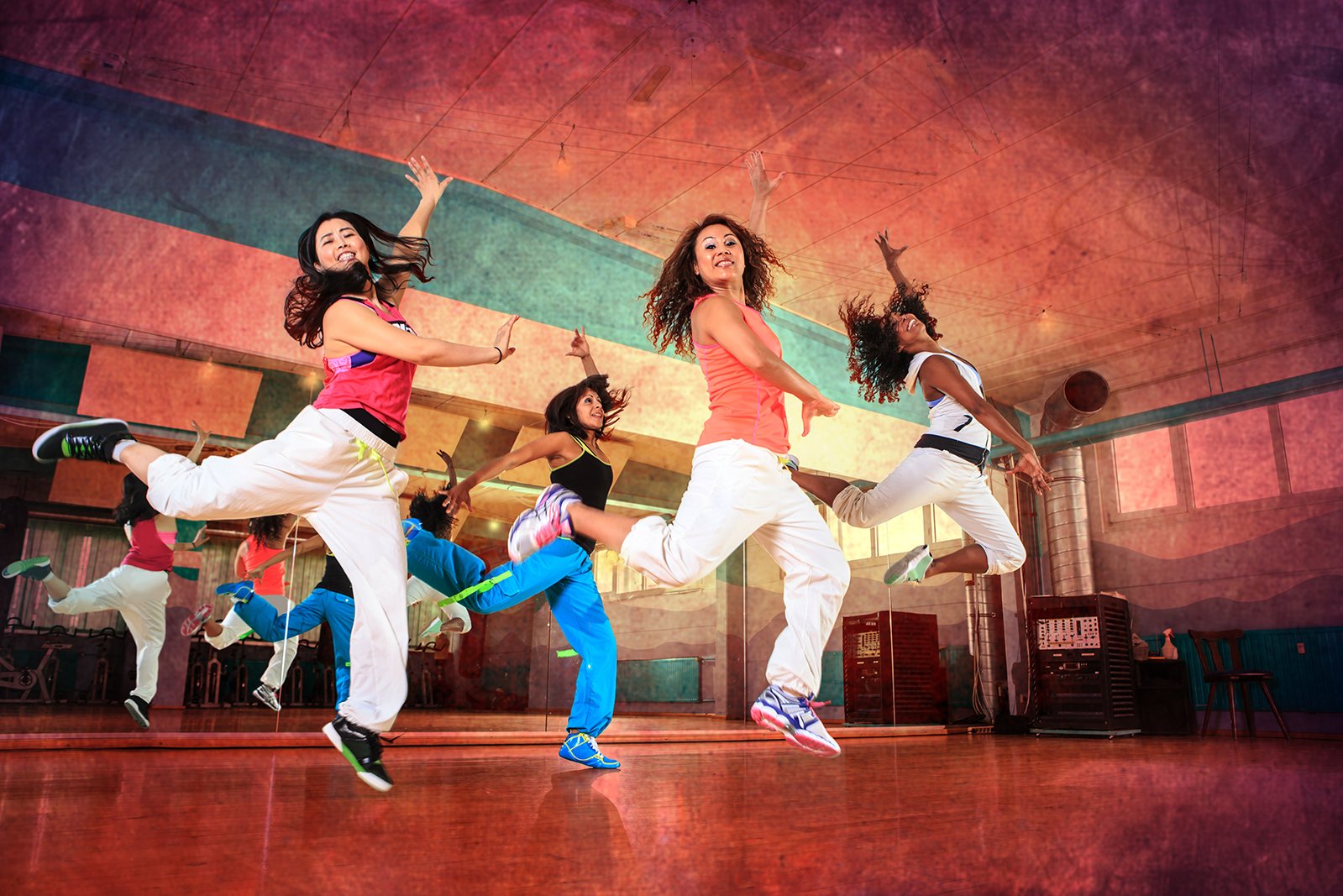 What you need: If you plan to open your own studio, you don't need much in terms of certifications. Though, you might be more credible with proper dance training. However, your place of business will still need a permit.
What's trending: People can't get enough of Zumba, salsa, hip-hop, barre, pole dancing, belly dancing, Bollywood dancing, and cardio. Hire instructors with various expertise to mix it up!
5. Online Instructor
Just about everything can be found online these days, including fitness classes. That's because many people don't have the time or the confidence to go to a live one. And so, it works better for them to do it from the comfort of their own home. Which is understandable!
As an instructor, you can raise quite a following this way, thanks to the power of social media. In fact, there are many successful social media fitness instructors out there.
What you need: You will need to build up your social media and credibility. Start following other influencers and get to work on your videos to post.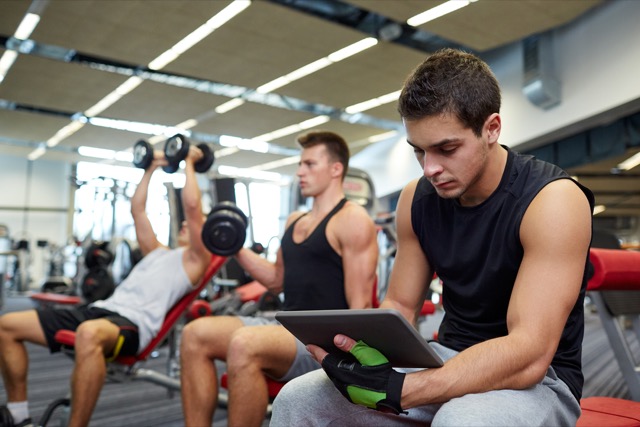 These are just a handful of opportunities. Did we forget to name your favorite? Shout it out in our comments. We'd love to hear from you. For everyone else, we hope this post about fitness business ideas inspires you to pursue a career in whatever you are passionate about. For more industry-related tips, check out our other blogs.