So, what's a gym newsletter, anyway? Besides something you might mark as read in your inbox but never actually read.
Guilty? Aren't we all. In fact, many people admit to never reading them. But, as a business owner, that doesn't mean you shouldn't still try to create one. Newsletters can help you showcase industry knowledge, keep current customers engaged, and help you follow-up with leads. The problem is that many businesses aren't doing them correctly.
What is a Gym Newsletter?
Newsletters are a way for companies to communicate any current or upcoming happenings as well as share general tips from the fitness industry. But, there's a proper way to build a newsletter that gets clients to actually open and read them. In this post, you will learn several tips to kick yours off on the right foot.
Email Marketing Vs. Social Media
You might be wondering if email marketing is even necessary when you already have social media. And the answer is yes.
Email marketing and social media are two important players on the same team, also known as your marketing efforts. And it should never be one versus the other or one in place of the other. They both have different, but equally important jobs to do.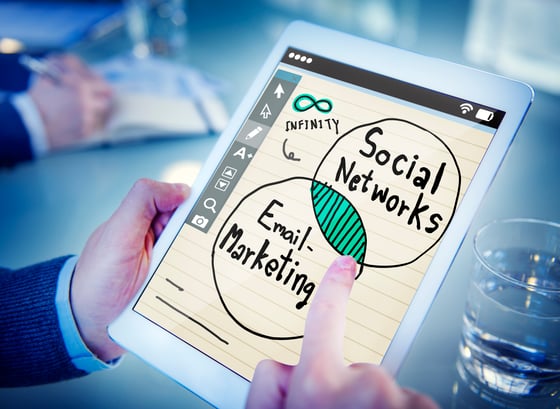 Social media helps you share news quickly on a variety of platforms to a wide range of people. Which is good for promoting events, sales, and everyday happenings in your facility. While newsletters are designed to feel a bit more personal, since much of the time they are addressed to an individual. In addition to spreading news, they also help to familiarize your client with your brand's voice and remind them to check in every once in a while.
Start With a Catchy Title
Not to be confused with clickbait. Which is the old bait and switch, where you tell someone your letter will be about one thing and it turns out to be another. People don't like that at all. It will only foster mistrust and turn them away from you.
You want a title that creates an initial interest but also delivers once they're inside. Something with a call to action. If you are consistent with your titles, you will be able to boost your readership and number of click-throughs in no time at all.
Keep it Niche
Fitness and wellness is a pretty broad category and can mean different things to different people. Find what interests your customers the most and stick to it. Do they just want to hear about the actual workout, with fitness tips from personal trainers or a fitness expert? Or are they into the occasional nutrition side of things like recipes. Or both?
Also, if you are a yoga studio, you won't find a lot of luck talking about CrossFit with your members. And vice versa. Yoga students want to read about the mind and body connection, influential yogi's to follow in the community, and top-rated yoga mats.
Have Appealing Graphics
Getting customers to open up your fitness newsletter is only half the battle. Now, you need to make sure you have enough interesting items to keep them there. Graphics are a big part of this because, by nature, people tend to be visual creatures. If things aren't appealing to the eye, it won't be appealing to the mind either.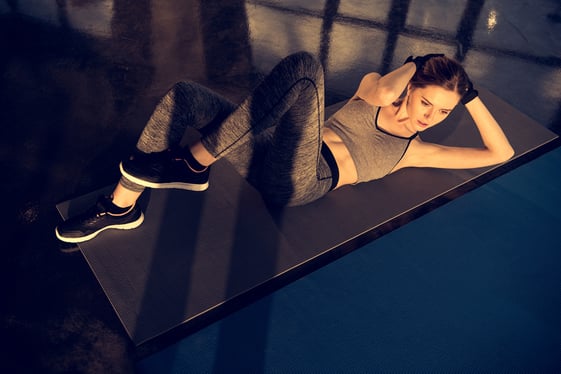 There are a lot of top-quality stock photos out there. But, whenever possible, use some professional photos of your studio, personal trainers, and customers. It will add a warm, authentic touch and create familiarity.
Focus on Content
Most importantly, you have to focus on your content. Because after all, what's a newsletter without news? The content is ultimately what will be the final factor when it comes to building a loyal readership.
Much like the graphics, if you don't hook your reader right away and deliver what they want to know, you will lose their interest. Keep it short and sweet. You want it to be friendly and informative, not long and drawn out.
Relax a Little
Owning a gym is stressful enough. You don't need to worry about executing a weekly or monthly fitness newsletter on top of all the other hats you wear.
Relax a little and use these tips to create a template. Once you have a template, you can build up a good rhythm and turn out as many letters as needed. Another good tip is to map out a list of newsletter ideas ahead of time.
Some Newsletter Ideas Include:
Getting to Know Your Staff
Client Success Stories
Nutrition Tips
Workout Tips From A Fitness Expert
Motivation Tips
Good luck on creating your newsletters! And feel free to share them with us by posting a link in the comments–we'd love to see them!