As virtual classes become our new normal, Pike13 is thrilled to team up with Intelivideo. Intelivideo allows you to launch a video channel for your brand, grow business outside of the four walls of your facility, and meet your clients wherever they happen to be.
With this new partnership, Pike13 customers enjoy a significant discount on an Intelivideo pricing.
What is Intelivideo?
Intelivideo is offering Pike13 customers discounted access to their IV Snap platform, which supports on-demand video. You also get:
Fully Branded Website for Purchases
Flexible Monthly and Annual Price Points
Categories, Subcategories and Filters for Easy Content Organization
Clear, Dynamic Streaming Video
Customer support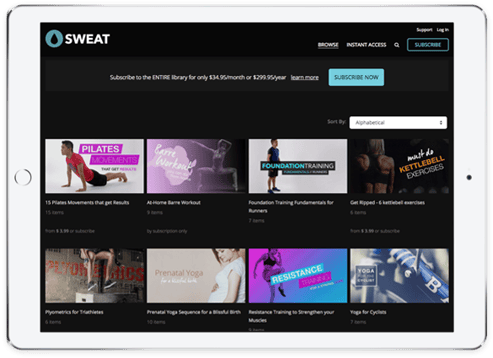 Because the platform is subscription based, you can use Intelivideo in harmony with your membership structure. Access to the video library depends on the pass or plan your clients purchase.
How Do I Get Started?
A separate subscription with Intelivideo is required to begin using their on-demand streaming platform. You can sign up on their website in five easy steps, no installation required. Their customer support is available to answer any questions you may have.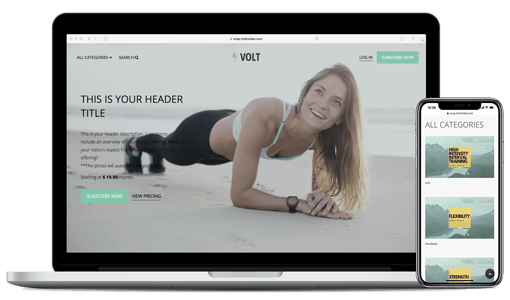 Intelivideo will work with any Pike13 plan. A $199 discounted set-up fee is available for Pike13 customers (normally priced at $750). There is an additional charge of $1 per user per month, but you are able to sell subscription access for whatever price you choose.