Pike13 is pleased to announce a new integration with LoopSpark, a powerful client communication tool. LoopSpark enables you to build and manage email and SMS messages, and keep everything organized in one dashboard that works for your entire staff.
What is LoopSpark?
LoopSpark combines several important communication services into one, sleek tool. In addition to saving you money each month, using the LoopSpark dashboard to organize your client communications saves you tons of administrative time and provides a space to collaborate with your entire staff to provide a better client experience.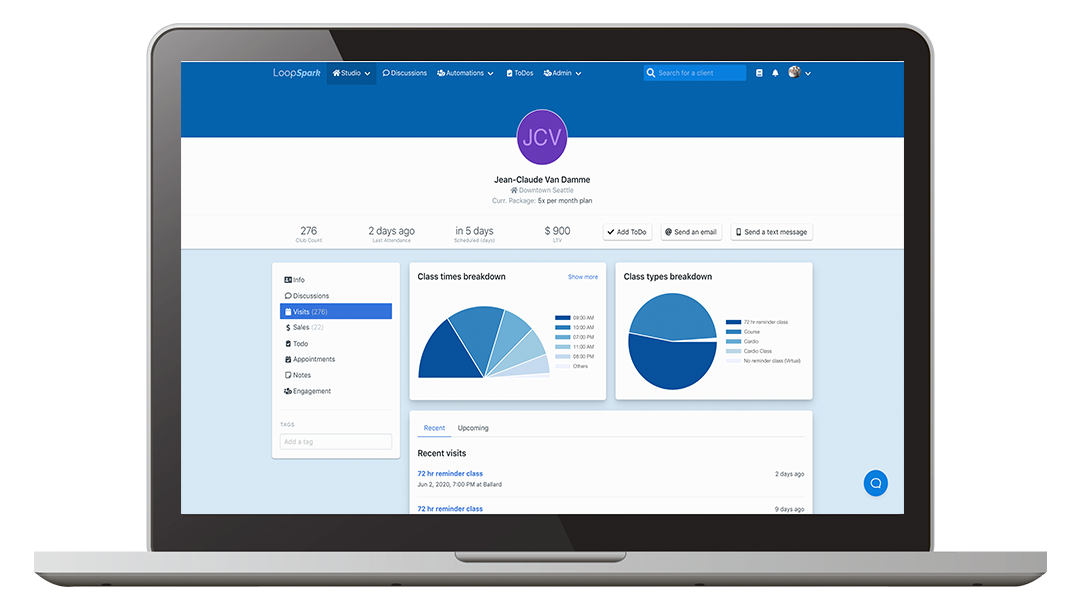 LoopSpark features include:
Built-in email and two-way SMS
Create targeted automated client journeys to convert prospects to members
Manage your staff with auto-task management
Strengthen staff-client relationships through two-way communications
Strengthen face-to-face conversations with real-time insights
Who is LoopSpark For?
LoopSpark is a great tool for boutique studios, especially those in the fitness industry seeking to easily and quickly identify clients to reach out to based on visits, purchases or milestones
How Does it Work?
LoopSpark helps you optimize client communications by providing email templates, integrating powerful automation tools, and keeping everything organized on a dashboard.
Stay Connected Through Email and SMS
You can use LoopSpark to set up automated emails triggered by specific events like enrolling in a class or purchasing a membership. You can also use LoopSpark for newsletters, event promotion, and any other email messaging you need.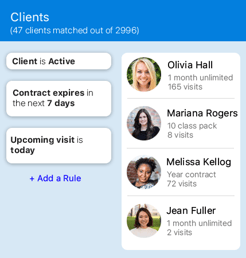 Your business is also assigned a local SMS number. Using this number for all SMS messaging with clients allows you to keep your communications organized from a dashboard or mobile app.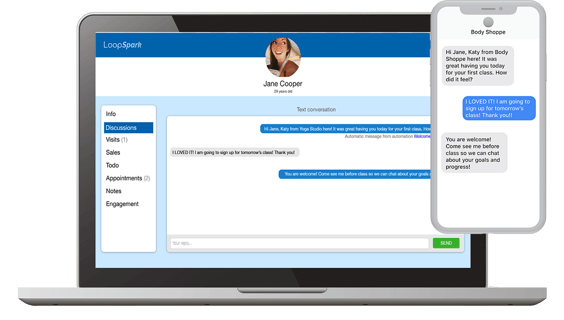 Automated Task Management
LoopSpark empowers your staff to build stronger relationships with their clients. Automated task management and real-time reporting reminds staff members to connect with their clients around specific events like birthdays, first visit to a class or another class milestone.
LoopSpark and Pike13
LoopSpark integrates with Pike13 to provide a seamless experience between the two platforms. Pull from your Pike13 client data to build segmented lists for campaigns, and save reports in LoopSpark that automatically update based on Pike13 booking data.
A separate subscription with LoopSpark is required. Pike13 customers receive $40 off per month for the first three months of billing, in addition to the first month free.
To get the Pike13 Discount, you must sign up for LoopSpark through this link.