The Retention People (TRP) now integrate with Pike13 software offering easy tracking of your Net Promoter Score® (NPS) through their Insight product. Insight is a full feedback solution centering on the NPS.
Measure loyalty and go beyond satisfaction
Make informed decisions to spend better
Create an army of raving fans
The Insight product motto is ASK, ANALYZE & ACT.
ASK
Find out what your members really think of your club and use this valuable insight to drive improvements for them. By asking one simple question you can get to the heart of how your members feel about your cub. Invaluable feedback from your most important stakeholder group is critical to make informed and effective business decisions that ultimately drive referrals.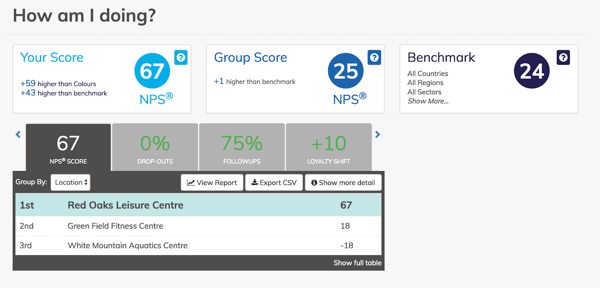 ANALYZE
Your NPS® score becomes your benchmark to compare your performance with other studios in your region and industry. Insight will provide an in-depth reporting module that will enable you to confidently make key business decisions.
ACT
After discovering how your members feel, there is opportunity to implement change and improve the customer experience. Systematically address your members' needs to improve your business. Also, when your NPS score is high there is opportunity to create a buzz on social media by sharing the views of your happy members.
Customer comments, views, opinions and feedback are like gold dust to your business; taking the guess-work out of your service delivery strategy. Our complete member feedback system gives you a flow of timely insight so you are always one step ahead of the game.
In addition to the Insight product, TRP also has other products, Digital and Interact. Digital offers an email platform to easily send targeted emails. Interact is a tracking platform for interactions between gym staff and members.