You know you want to do some email marketing. Or, perhaps more accurately, you feel like you're supposed to do some email marketing. Where to start? An "email marketing plan" sounds complicated, intimidating, and time-consuming. Besides, you're too busy running your business to deal with such a thing, right?
Here are 5 steps that will help you utilize Pike13's MailChimp integration to implement an effective email marketing strategy going forward.
1. Define Your Audience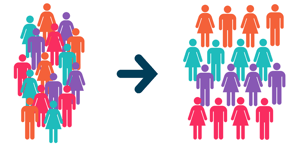 Your CRM platform houses information for each of your prospective and existing clients. The most common are name, city, DOB, and how they heard of you. Pike13 CRM you are able to add a maximum of 21 custom property fields that can be integrated with MailChimp to better segment your email campaigns. Choosing what fields to create within the Pike13 platform will be unique to each business based on the products/services you provide.
Examples of Custom Property Fields by Industry:
Martial Arts studio:

You want to send an email only to your black belt students. A custom property field for belt color will be needed.
Fitness Studio: You want to send an email to your advanced athletes only. A custom property field for level will be needed.
Music School: You want to send an email to students taking piano lessons. A custom property field for instrument will be needed.
The best way to initiate the process of setting up custom fields needed will be brainstorming the types of emails you would like to send and communicating that with your Pike13 Account Manager. They will be able to help walk you through setting up custom fields as well as running reports that will help segment your audience.
2. Provide Value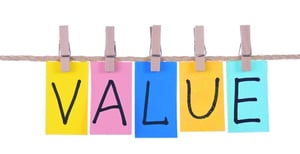 Many businesses fall into the self-servicing abyss that is sending emails that advertise their own projects, products and news. While getting that information out there may be prudent, it can be perceived as dry and more easily end up in the spam folder. Make sure the content is giving the reader something they didn't have before. My advice is to show some personality and really think outside the box when it comes to creating content that will entice your readers. Chances are, your voice, tone, and sense of humor are all important reasons why your customers signed up in the first place.
3. Email Best Practices
After you've honed in on a topic, it is equally important to follow marketing best practices for email. Most people are bombarded with emails every day. Think about which emails you open and which you delete right away. You don't open an email that doesn't benefit you in some way.
Keep your emails short, easy to digest, and to the point.


Try to write the same way you'd speak to one of these customers.



Have a clear call-to-action that you want the reader to click on to take them to the next desired action. For example, an email containing a testimonial for a particular class may be used to drive up attendance. The call-to-action could take the user to registering for that class.
4. Automated vs. One-time Sends
When brainstorming the email content you wish to send, take into account automated emails as well as one-time sends.
Automated emails are frequently used for lead drip campaigns, nurturing campaigns and reactivation, and are segmented to a particular target audience. They can be scheduled to send within the hour, days, weeks, months, and even years after the designated trigger action has taken place! For Pike13 customers the trigger is created within our partner integration with MailChimp. Learn more about MailChimp automated triggers.
One-time sends are typically used to advertise a promotion or announcement that will have the email recipients be a segmented target audience that will best receive the email content. Learn more about segmenting a MailChimp list by groups.
5.
Determine Your Sending Frequency and Goals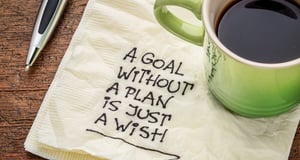 The recommendation for frequency of email sends varies significantly based on industry. Be careful not to skip more than a couple months in a row, however, as some subscribers may forget they opted in and may report you for spam.
The frequency for one-time sends should heavily depend on having content that will resonate. Don't just send something to send something. Every email should have a purpose and a desired outcome that you can track toward a goal.
Remember also to look ahead and plan accordingly for holidays, events, and the like. From there, decide what you'd like to get out of your email marketing. Are you looking to send traffic to your website? Help promote sales? Increase traffic at events? Set goals like these for your campaigns, then keep track of your progress over time.
Done smartly, email marketing drives conversions, increases ROI, and gives you a way to speak to your customers' interests specifically.
The MailChimp integration with Pike13 is available to all PRO users and also as an add-on for basic users. If you are interested in setting up your MailChimp Integration contact an Account Manager to guide you through setup.