Simple logic says that selling services at full price will maximize revenue for your gym, so why would you ever offer a discount? Because logic doesn't take into account consumer behavior. Sales and promotions at your gym will bring in more new clients and entice your existing ones to purchase more. Over time, this brings in more revenue than static pricing ever would.
The key is strategy: offering the right discounts to the right clients at the right time. Here are a few insights into running better service sales and promotions at your gym that can help you boost sales and revenue overall:


How do sales and promotions help increase overall revenue?
It may seem counterintuitive to sell services at a discount in order to increase revenue, but when executed correctly that's exactly what happens. That's because sales and promotions aren't just about moving inventory–they're about drawing clients into an experience that will generate loyalty to your business. If a client tries out a new class as part of a promotion and loves it, they'll be far more likely to enroll in the class again at full price.
What to Discount
Service discounts require strategy. Discounting isn't about getting one new client to try a class, but rather about building up a large, loyal client base that will keep coming back for more. There are a few ways to maximize service promotions depending on the scenario.
Promoting a New Class
Hopefully, your clients would already be excited to try a new class offering from your business, but a special promotion can help give them the nudge they need to sign up. You might invite your clients to experience the new class by offering 50% off the first enrollment. This discount can apply both to existing clients and to new clients. Then, after the class, make sure you follow up with your clients to get their feedback. Use that feedback to improve the class so that your clients keep coming back even when the discount ends.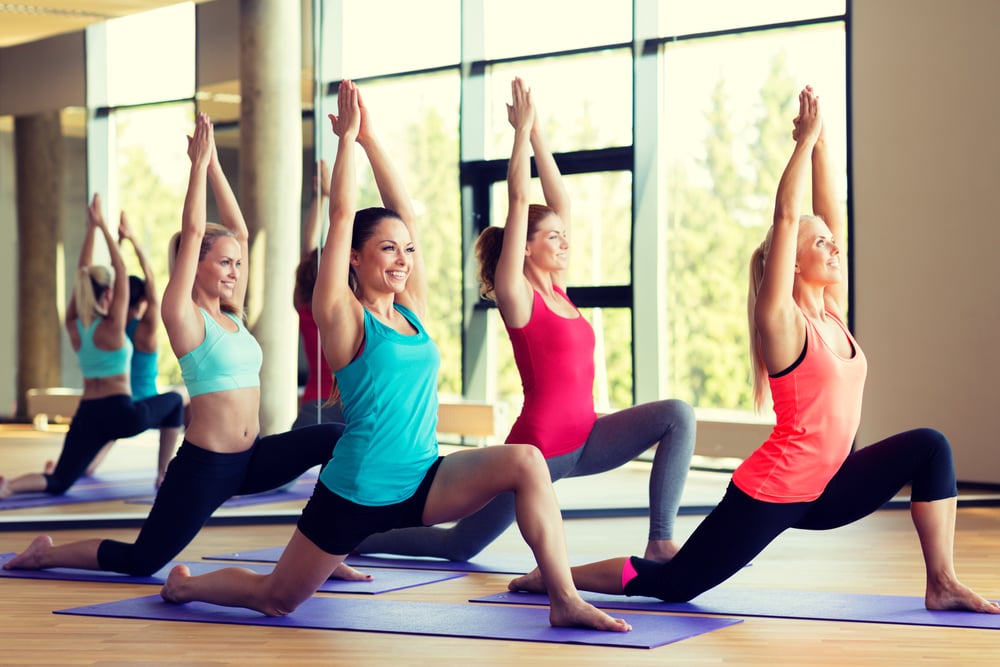 Promoting a New Instructor
If clients have found an instructor they like, they may be hesitant to take a class from someone new. Discount a new instructor's classes for the first couple of weeks so clients are incentivized to sign up. You might also have the instructor teach a class during your busiest times, maximizing their exposure to your community and your clients. As with a new class, follow up with clients to gain feedback and use it to help your new instructor reach their full potential.
Tying a Promotion to an Event
Events such as your business anniversary bring a sense of excitement to your community, and anchoring the promotion to a specific event creates a sense of urgency to take advantage of it. Offering special event pricing can attract existing and new clients alike. Take it a step further by encouraging both: have existing clients bring a friend to a class for free. It's a great way for prospects to get a real sense of the community you offer, and they just might be encouraged to sign up themselves.
Make Promotions Special Occasions
Discounts are a great way to attract new clients and engage existing ones, but be careful not to offer them when they aren't needed. If a new class has no trouble attracting clients, there's no need to offer a sale. Promotions are effective for celebrating a big event or drawing attention to something that is otherwise being mostly looked over. If you run them too often, they'll stop being exciting to clients.
Always Ask for Feedback
Today creating an amazing in-person experience is only half the battle of growing your business. Customers expect great experiences to be followed up with personalized communication from the moment they engage with your business until they are a loyal customer. In fact, 76% of customers say it's easier than ever to take their business elsewhere to find the experience they are looking for. That is why it is essential to nurture your clients and request feedback.
Especially if you're using a sale to promote a new class or instructor, you need to make sure the client experience is a positive one. Otherwise, they won't come back once the promotion is over.
Join us on May 22nd for a free webinar where we'll show you how to map an amazing customer journey and messaging plan that ensures your customers are informed and delighted from one step of their journey to the next.