The Pike13 development team have made some significant strides in added features and improvements in Q1.
Let's review what's new with your Pike13 and how you may find it useful moving forward.
Instagram Now Available to Add
You can now add your Instagram Username
to Pike13 and your clients will see the link at the bottom of the client facing site. To learn more on how to add instagram visit our help center.

Reminder Email Intervals
You can now tell the system whether you want reminder emails sent out 24, 48, or 72 hours before an event.
Reporting Updates
Have you ever wanted to see how often someone purchases a membership after their first visit in one report? Now you can with the new Pass and Plan Conversions report! This report will allow you to see details on complimentary pass conversions, promotional plan conversions, how many different passes/plans clients are buying, and more!
Smartwaiver
Our team has created a new notification within our system so owners and managers can receive alerts when a document is signed.
The email address will now populate automatically into Smartwaiver if one is on file.
Smartwaiver allows for a checkbox to be clicked with "I Agree" next to it. This is a great alternative if you are currently collecting Initials in various sections of your documents.
Pay Rate Assignment
We now allow multiple service pay rates to be assigned to a staff member directly from their profile page.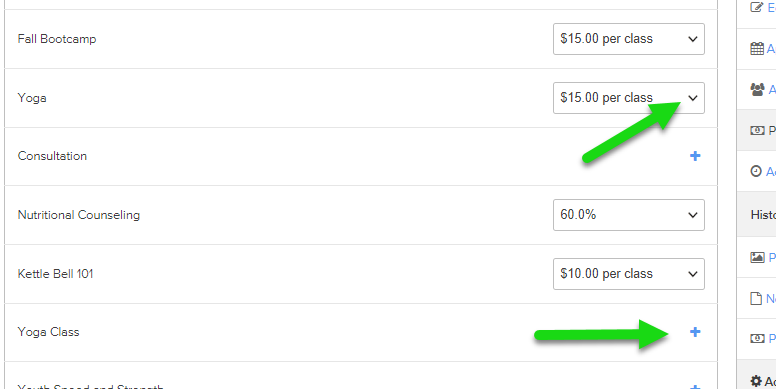 MailChimp Integration
MailChimp announced they were retiring the API 2.0 that Pike13 uses to connect to their service. We have updated our integration with MailChimp so we are now using the preferred MailChimp API 3.0.
All new services will default to not sync with MailChimp for the first and last visit. This will help prevent exceeding the 30 MERGE tag maximum, preventing syncing problems between our two systems.
Note: If you need more than 30 Merge tags, the MailChimp Pro plan will allow you to sync 80 MERGE tags. For more details, visit the MailChimp's pricing page.
BrandBot Integration
Pike13 brought on an email marketing integration partner, BrandBot. With BrandBot, all Pike13 client data regarding purchase and visit activity will automatically synch to the BrandBot platform, allowing you to create effective email marketing campaigns based on your clients' activity.
One huge perk of BrandBot, is their ability to email or cc parents regarding clients that are minors. Learn more about BrandBot