Business Advisor
Martial Arts Trends to Know in 2020
Here are 4 martial arts trends to consider adding to your dojo. Stay on top of martial arts trends in 2020 to optimize the member experience for your clients.
---
According to IBIS World, the martial arts industry has grown at an annualized rate of 3.7% over the past five years in the United States, and it's poised for continued growth over the next five years. Market research shows that a strong economy, the growing popularity of mixed martial arts (MMA), and an increased spending on recreational activities means it's a good time to be in the martial arts business. However, because it's such a competitive market, it's crucial for martial arts studio owners to pay attention to what's going on in the industry and how it's evolving in order to stand out from the competition.
Though martial arts training practices are rooted in rich history, there are always new trends popping up that can be incorporated to differentiate your martial arts studio from others. Staying on top of trends not only establishes you as an industry expert, it also shows clients you're progressive and that you care about what they want. Because martial arts industry trends reflect what the market is looking for, it's important to pay attention so you can ensure you're meeting customer's needs.
Not all will suit your business, but here are four martial arts trends to consider adding to your dojo's offerings:
Mixed Martial Arts (MMA)
Though millions of people have become familiar with MMA through UFC fights, they're two different things. UFC is a brand; MMA is a combat sport derived from a combination of martial arts styles. MMA is great if you want to learn a little about everything because it gives the fighter a wide array of styles and techniques. Training usually incorporates a mixture of ground fighting, stand-up striking, and takedowns. MMA can also be used for self-defense since you never know where a struggle will take place, and this style will prepare you for anything.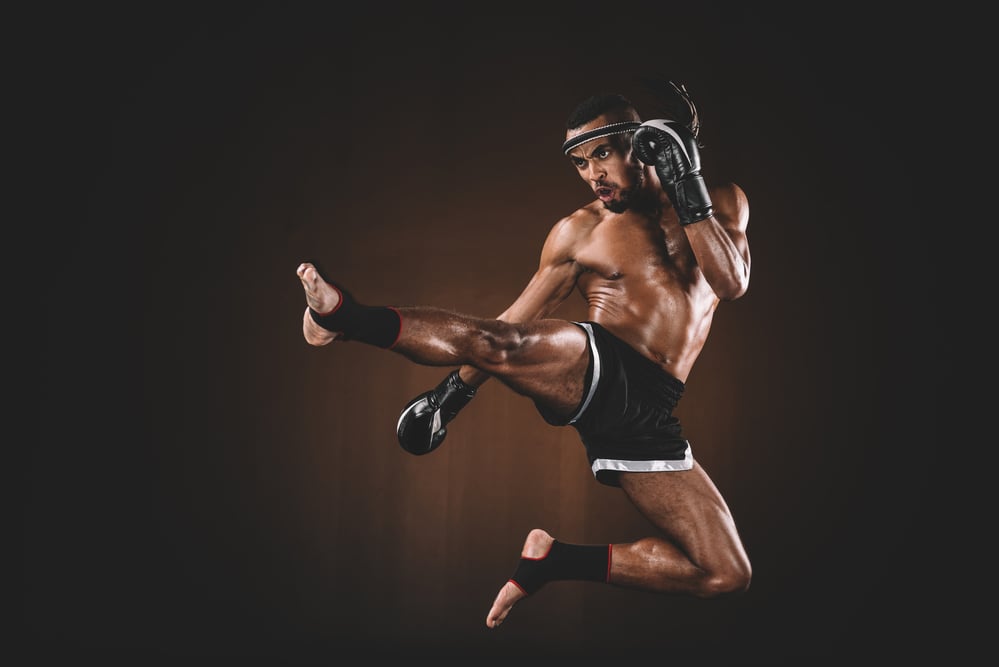 Self-defense classes
Self-defense classes are one the most common reasons people are choosing to participate in martial arts. These classes are intended to empower people by giving them the strength, courage and techniques needed to defend themselves should the situation arise. There are hundreds of martial arts styles, but some are more practical than others when it comes to self-defense. Brazilian Jiu Jitsu, Muay Thai (kickboxing) and Krav Maga are three of the most popular martial arts schools for learning self-defense techniques.
Beginner classes for adults
One of the most common misconceptions about martial arts training is that it needs to begin in childhood. Because of this, many adults are too self-conscious to enroll in traditional classes. This has created a demand for beginner classes for adults, and if your studio adds this to its lineup, you'll attract a whole new market and build a loyal following.
Boxing
Combining speed, self-control, strength, coordination, balance and agility training, boxing is both a great workout and a stress reliever. It has continued to grow in popularity, due in part to increased exposure from celebrity and influencer participation in the sport. Given the growing following, consider adding boxing to your class roster.
One way to grow your martial arts studio, gym or dojo is to stay aware of industry trends and tailor your classes accordingly. Another way is to utilize our all-in-one martial arts software. Pike13 allows you to manage your martial arts students, run payroll for staff, offer passes and plans that can bill on a recurring schedule, and view reporting analytics with customized filters to your choosing. From karate to Krav Maga, Pike13 is here to keep your business on the cutting edge.