Customer Stories
Client Spotlight: An Interview with Philly Dog School Owner
Pike13 interviews one of our star clients on pet business success and how he uses the software to increase revenue and make informed business decisions.
---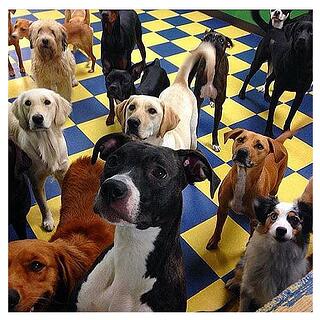 In honor of Pet Business Week, we are featuring one of our fantastic Pike13 businesses, Philly Dog School. Here, we interview owner Dan Manders to see what it's like spending the 9-5 with rambunctious pups. Aside from some great insights, you might want to scroll through just for the adorable dog photos.
Pike13: What is the Philly Dog School?
Dan Manders: Philly Dog School is a second family for many lucky dogs in Philadelphia. We're like the fun aunt who'll take good care of your kid, but she'll also make sure they have way too much fun. We have four daycare locations in, and around, Center City, a walking service. We also offer in-home overnight boarding.
FD: What makes Dog School stand out from the competition?
DM: People love Dog School because of our awesome staff. Everyone on our team develops personal relationships with the dogs' owners and goes above and beyond to make sure all of the pups are safe and happy. Our team is so trusted, our clients routinely asked them to watch their dogs while they were out of town. So, we now offer an in-home overnight boarding service.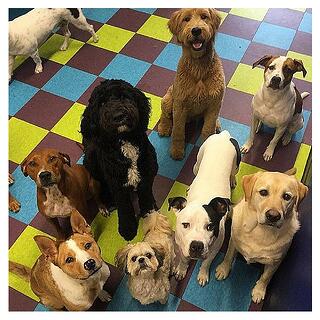 Our Instagram presence is probably a close second to our staff in terms of setting us apart. Watching a bunch of dogs all day really lends itself to visual media, so each of our daycare locations has its own account, and our staff get to take photos and write ridiculous captions all day. We also have a popular main account for the business, @phillydogschool. I think some of our clients secretly just look at our Instagram all day instead of working.
FD: Why did Dog School choose Pike13?
DM: We chose to start using Pike13 at the beginning of 2015 because it solved two major problems we were dealing with: poorly managed accounts receivable, and no real-time data tracking.
Pike13 has completely eliminated accounts receivable—there's no way for me to give you an exact number, but we probably lost close to $10,000 in 2014 from outstanding balances that went uncollected for one reason or another. All of our clients pay in advance now, or we charge the card they keep on file the same day they use our service.
The robust reporting features in Pike13 give us easy access to all of the important data we need. In just a minute or two, I can tell you how we did on sales yesterday, in the last 30 days, and for the year to date. As I'm writing this, I can take a 15 second break and find out exactly how many dogs are at each of our daycare locations, how many are scheduled for walks today, and which dogs are being watched overnight by which staff. I could go on, but it'll suffice to say that my ability to make informed decisions has increased exponentially as a result of starting to use Pike13.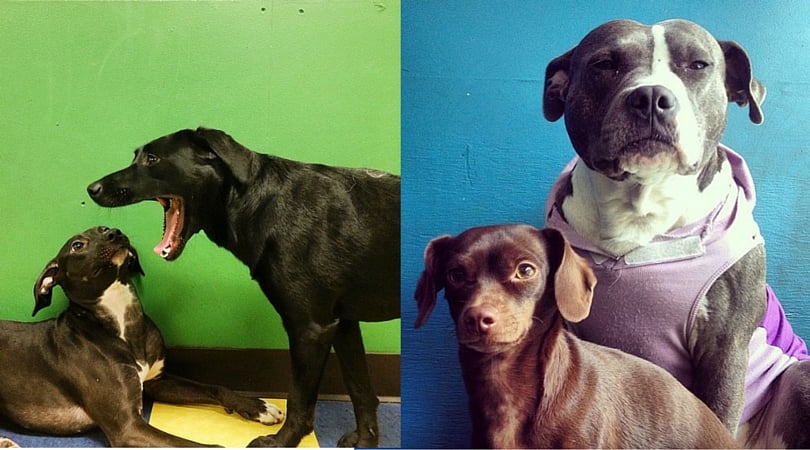 FD: What is one essential piece of advice you can share with small business owners?
DM: One piece of advice I'd give other small business owners is to not underestimate the value of your employees. If you are running a service business your customer-facing staff very literally is the business.
We pay everyone fairly, and treat them exceptionally well. We give them autonomy so that they can improve their work environment, and our business, in their own personal way. And we only hire new team members who are a good cultural fit—if you don't like your co-workers you aren't going to like your job. When we hire someone new, everyone who works with them needs to approve if they're going to stay with us for long.
When your team likes coming to work and is enthusiastic about their jobs it makes all the difference in the world, both in how clients perceive the business and in how it functions internally. It feels great knowing you've created something that's awesome not just for you but also for your employees and your clients, and doing so will make your business much more successful, and fun, in the long term.
Are you a Pike13 business owner and want to be featured on Customer Spotlight? Contact marketing@pike13.com