Everyone strives to grow their business. But as you grow and open new sites, there can be new challenges. How do you keep an eye on and manage several business at once? How do you aggregate individual site data into a helpful view of overall performance? How do you find the time to even think about doing that?
When you manage multiple locations, you need a data-driven overview of how each individual location is doing in order to really appreciate and track your success across the entire business. In the early days of Pike13, our multi-site customers struggled with this. With a separate Pike13 site for each location, they were bouncing back and forth between businesses to keep an eye on revenue, enrollments and memberships. That wasn't efficient for anyone, and the bigger the business the harder things were. So the Pike13 engineers put their heads together to develop a solution.
Pike13's Secret Weapon: The Site Manager
Enter Pike13's Site Manager. The tool offers a bird's eye view over multi-site business and is a great resource that allows you to harness Pike13's powerful reporting and business metrics across all of your sites from a single log-in. This offers you a comprehensive view of the health of your business–whether you're at the corporate level of a franchise or a mid-sized business with multiple locations. Think of it as a "roll up" function where information from all your sites "rolls up" under the site manager. Just as with any Pike13 site, you control who has access to this information, so it is a great tool for businesses with multiple owners or with separate location managers.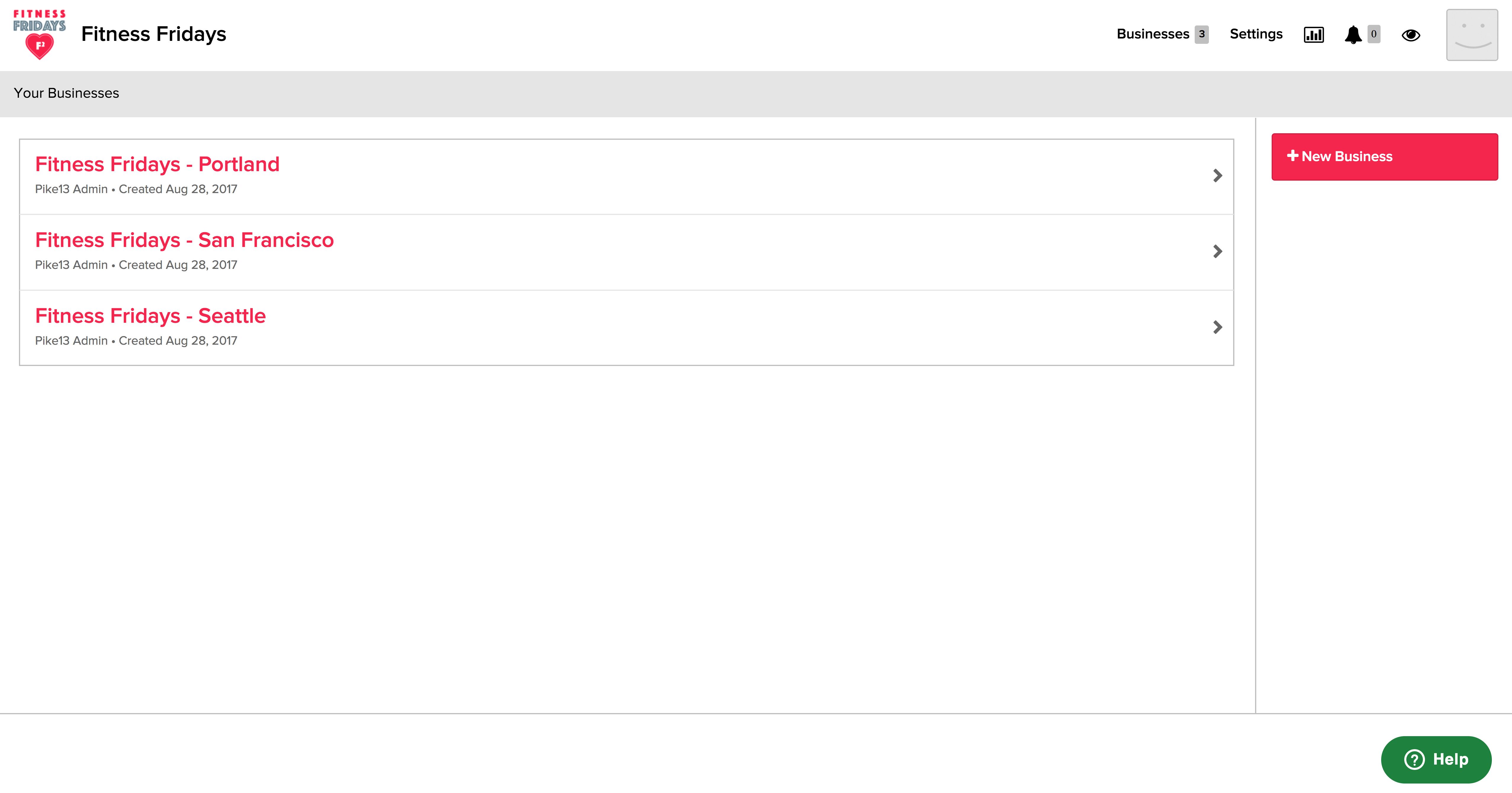 Whether you're a growing CrossFit with multiple current locations, or a yoga studio that is about to expand to meet local demand, the Site Manager is just the thing to help you monitor that growth. As one example, a simple report can display the revenue across all of your locations and help you compare performance. In addition, Site Manager allows you to "stamp out" new businesses with ease, taking much of the effort out of opening a Pike13 site for your newest location. The Site Manager copies over your basic services and settings to a new site, freeing up time and effort that can be spent on maintaining your business.
If you add a Branded App to your expanding business, a Site Manager can help you here, too, The Site Manager "stacks" your businesses in the branded app, allowing your members to log in through one app and choose the location they visit. The app will remember their choice and direct them to the correct business each time they log in.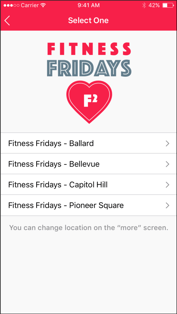 The tools provided through the Site Manager can help you work smarter, not harder. Pike13 wants to support your growth and we are confident you'll find the Site Manager both useful and a time-saver. If you're interested in a Site Manager for your business, please contact your Account Manager to ask about pricing, or request a demo of our software if you're new to Pike13. Your growth should be rewarded and we want to help make it easier for you to manage your expanding business!