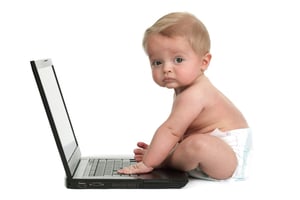 A vital part of running your business is knowing who your clients are; whether it is knowing who to contact, who is paying the bills, who is signing a liability waiver, and who to expect in classes and appointments. Pike13 makes this easy to track with Account Relationships. Account Relationships is set during sign-up and designates a profile as either an account manager or dependent. Account Relationships help streamline administration for accounts with both parent & child, teams with coaches & players etc.
Account Manager vs. Dependent
What the account manager manages An account manager's client dashboard shows notices, notes, plans and passes, and schedule information for both the account manager and their dependents.
Payments Because account managers pay for all dependents, payment card information is stored in the account manager's profile. Passes, plans, and scheduled services are stored in the dependent's profile.
Selling Staff can sell passes, plans, and merchandise in Pike13 to a dependent from the account manager's profile and are asked to specify whether the purchase is for the account manager or dependent during the purchase process. When selling something from a dependent's profile, Pike13 offers no option for selling to the dependent's account manager.
Notifications All notifications for the dependent will go to the account manager's email. If an email address is added for a dependent, they will have their own login and can manage their own notification settings.
Account relationships can allow you to offer group rates to couples, families, and larger groups online. Recurring payments and visits that refresh every month for each participant in the group rate. Or they can simply allow one client to manage the payment, schedule, and notifications of one or more dependent clients.
The default setting will ask clients if they're signing up for themselves only, for someone else, or both. Businesses primarily serving kids can refine the signup process to see a more targeted configuration for the client sign up experience. The signup process can classify parents or clients so that they pay for the services on behalf of the actual participant. However you configure the sign up process, the account manager and the dependents have profiles for tracking visits and bills. This allows staff to know the difference between the point of contact for a minor and who to confirm in services.
The benefits of account relationships can be seen in your client list, on service rosters, and in reporting. Staff can also assist clients by connecting existing clients on the backend. If you are migrating client data, discuss what is necessary to create account relationships with your Onboarding Specialist.
If you are an existing Pike13 customer and need assistance setting up your account relationships contact a Pike13 Account Manager today.