If you want people to find your business through online search engines, you'll need to focus on improving your website's SEO, or search engine optimization. As technology improves, SEO is becoming more and more important for reaching new prospects. Most people will research local businesses before committing to one, so you'll want to be sure your fitness website is SEO friendly.
To Optimize SEO, It's important to understand how Google's (or any search engine's) algorithm works. It's all about keywords. Here are 6 SEO best practices for a fitness website:


1. Focus on organic content
Paid advertising does not affect SEO. Ads are shown and prioritized based on spend. To improve SEO ranking and make your fitness website SEO friendly, you need to focus on organic content such as blog posts or new website pages. The Google algorithm will give special focus to recently updated pages, so ensure that you are regularly producing new content.
As more people visit your website, Google will start to recognize it as a trusted resource and will show it more often in search results.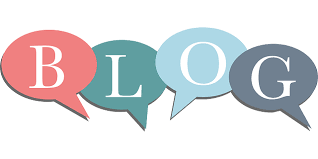 2. Make each page of your site about one topic
One key to SEO is ensuring that each page of your website focuses on one topic or keyword. This makes it easy for Google to know what the content on the page is about and judge how relevant it is to the user's search. The most relevant pages appear first in the search results.
When you have multiple keywords per page, the Google algorithm can't judge what topic the page is mainly about and may not prioritize it in search results.


3. Embrace long-tailed keywords
Let's say you run a fitness gym in New York City and you've created a web page about a new bootcamp class you are offering. It might make sense to use the keywords "bootcamp" or "bootcamp class." But there are dozens of other gyms in New York City also offering a bootcamp class–how are people going to find yours?
Enter long-tailed keywords. This means getting more specific and thinking about how someone looking for your gym on Google would find it. Maybe your gym is located in Brooklyn. You can lengthen your keyword to "bootcamp class in Brooklyn". Can you get even more specific? How about "evening outdoor bootcamp class Brooklyn"? The more specific you get with your keywords, the easier Google can determine what the web page is about, and will display search results accordingly.

4. Understand the difference between web pages and landing pages
Web pages are the core pages of your site. They contain the main pages for the resources you offer, such as your class descriptions, schedule, staff profiles, etc. Landing pages are more for marketing and SEO purposes. They often contain a form to capture contact information. They may link to your website but are rarely linked from it.
Landing pages raise SEO ranking because several versions of a landing page can be used to target various keywords. You might have two landing pages designed to make people aware of your bootcamp class. One page could be optimized for "outdoor bootcamp class in Brooklyn" while the other is optimized for "best adult evening fitness classes in new york city". Even though the landing pages contain the same content, they are found through two very different search inputs.


5. Create a Google My Business listing
Google My Business is a tool that integrates with Maps and is used to focus on local search results. If a user searches "outdoor bootcamp classes in Brooklyn" and your gym is the top hit, you might show up as a prominent Business Listing–and people can even book your class right from the search results page. Creating a listing also gives Google even more information about your website, which in turn improves SEO. It's free and quick. to fill out a profile.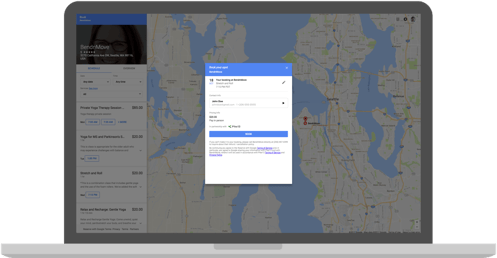 6. Ensure your sitemap is up to date
You can help the Google algorithm crawl your site by updating your sitemap in Google's Search Console. You'll need to create a Google Webmasters account to do this. Make sure you are regularly submitting updated site maps so that the Google algorithm knows that your website is up-to-date and relevant.
Pike13 Partners with 97Display to offer our customers a hands-off, fully-optimized website. 97Display incorporates best practices into every site and handles any needed updates, allowing you to focus more time on your clients.