It's vacation season, and you may know it based on the smaller crowds at your gym. People are traveling, spending time with their kids, or generally taking it easy and enjoying the warm weather and long days. That CrossFit workout may not be their first priority. So how do you keep up retention rates?

Here are a few tips on how to keep your gym members when they're traveling all summer.
Build summer-specific classes for the whole family
One of the best parts about summer is spending time outside, so build your workouts to fit in an outdoor space. Offer them in the mornings and evenings, when the sun isn't too hot. You might even consider some joint parent-kid classes to get the whole family involved. Summer is all about fun, so offering a new and different class is exciting and may motivate more of your members to come in.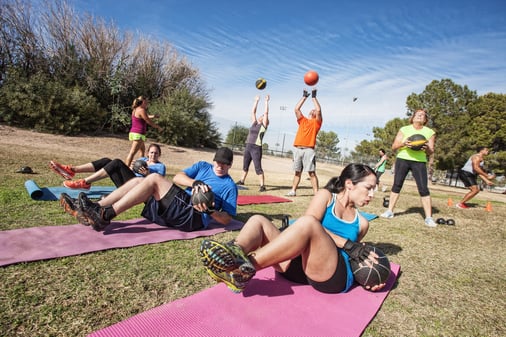 Offer seasonal memberships
Opposite to those clients who are taking a break during the summer, you may find yourself with a few new clients who are looking only for a summer membership. For example, college students home on break. If you don't already offer 3-month or seasonal memberships, now is a great time to consider it.



Give your existing members a pass
For existing clients, you might consider the option to put memberships and passes on hold during vacations. That way, clients can still attend classes when they return from traveling and not feel like they've wasted any money. It also gives them a reason to return to your facility once they're home.



Promote any upcoming Fall programs
About halfway through the summer, start advertising for your Fall classes. As summer winds down, your clients will start thinking about getting "back to the grind," which includes getting back to regular workouts. You'll want to give them something exciting to come back to.



Stay in communication
You can still stay in touch with members who are taking a break over the summer. Keep in contact through email newsletters and social media, making sure you're posting photos and talking about upcoming classes. Your goal is to stay on your clients' radars so that when they're ready to get back to fitness they'll know where to go.

Summer can be a slower time of year for a service-based business of a gym, but as long as you anticipate and plan for it then your business will continue to thrive. Do you have other strategies you use to keep a steady flow of clients during the summer? Let us know how you retain clients during the summer months.