Did you know that Pike13 offers a Client App for your business? If your business is in the U.S. or Canada, you can offer your clients a way to browse and book your classes without having to go through your website every time. It's easier for your clients, especially if they're on the move.
Here are 5 reasons your business needs the Pike13 Client App:


1. It stands out more than a mobile website
90% of mobile activity is done through Apps, so having your own meets your clients where they already are. An app stands out with an icon on the phone's home screen, constantly keeping your business top of mind. It also makes it more likely that clients will browse your schedule in 'free moments,' like on the bus or while waiting in line, which ultimately improves booking rates.

2. It contributes to the client experience
The client experience doesn't start when your client walks in your front door. It begins with the process of browsing and booking a class. An app makes doing this easy and convenient, and the Pike13 Client app is free for your clients. Additionally, because the app is connected to your main Pike13 site, you'll never lose any information. You and your clients easily have access to the schedule and can see what bookings have been confirmed.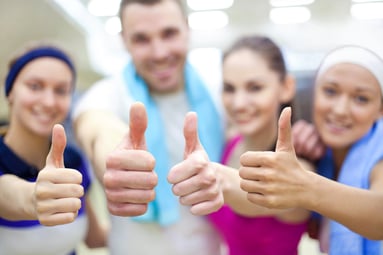 3. Stand out from competitors
If a client is browsing the web looking for your schedule, they're likely to be inundated with ads from your competitors. This won't happen with an app. When your clients are ready to book a class, they can go right to your business without any distractions. This is especially effective for retaining clients long-term.


4. Never miss a booking
The Pike13 Client App links directly to your Pike13 site, so you and your staff will always be informed when a booking has been made or changed. The app makes it easy for you and clients to manage schedules without missing anything, creating both short- and long-term peace of mind.


5. Your clients are asking for it
More than once, Pike13's customer support team has received an email from a client of our customer (i.e. your clients!) wondering why they can't find their gym or studio on the app. They want to be able to use it to book your classes!
If you aren't sure if your clients would use the app enough to make the investment worth it, just ask them. Most likely, they'll be excited about the idea of how easy it is, and we think you will be too.
Contact Pike13 today to talk to an Account Manager and activate the app for your business.