February is nearly over, which means it's just about time for those well-meaning but ultimately uncommitted clients to fade into the night. You know the ones I'm talking about.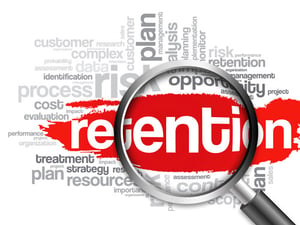 For any class-based business centered on performance improvement, an influx of clients is expected for a few months after January 1. Between New Year's resolutions and taking advantage of gift cards received at the holidays, people are feeling extra motivated to better themselves at the start of the year. A few are genuinely committed and will become loyal long-term clients. Most you'll never see again after March, and thus the Resolution Rush is over.
So what do you do now?
Reflect on retention strategies
January-March are important few months for class-based businesses. It's a fantastic opportunity to build up your client base for the year. When the rush is over, and while it's still fresh in your mind, take a look at how many new clients you brought in and what your final retention rate for Q1 was. Reflect with your staff on retention strategies that worked and way to improve for next year.
Focus on your new clients
Once you've debriefed Q1, it's time to stop focusing on the ones that got away, and turn your attention to the ones that stuck around. You have an enthusiastic new group of clients excited to learn exactly what you love you teach. Nothing is better than that.
Talk to your new clients about those first few months, too. What made them decide to stick around? It may give you insight on how to improve retention rates next year.
Take a well-deserved break
You deserve a break! You and your staff have been working in overdrive for weeks, trying to retain as many of those new clients as possible. Staff retention is as important as client retention, so make sure your employees know that their hard work didn't go unnoticed. An appreciation event recognizing a job well done is sure to make a lot of people happy.
It's almost over. Give yourself permission to step back and take a breath. You did it.