Although many may consider it daunting, social media marketing is one of the most important marketing strategies your yoga business can employ. Social media is a great tool for building trust, increasing brand awareness, establishing brand authority, developing a loyal following, driving traffic to your website, and doing some cost-effective advertising.
Below we've outlined seven ways to help get your yoga studio social media marketing plan off the ground and into position so you can start exercising its many benefits.
1. Choose your social media platforms
Pick your platforms wisely. Consider which ones your yoga community will likely visit for information, then pick one or two to focus on. It's better to do a couple things well than to over-extend yourself and burn out.
Facebook still dominates the social media market with 2.4 billion users, so that's a good place to start. Because it's estimated that by 2022 the number of videos crossing the internet per second will approach 1 million (accounting for 82% of all online traffic), you may also want to consider YouTube. Videos tend to be the most engaging content and are shared often.
2. Plan ahead with a content calendar
A content calendar is a working document, usually a spreadsheet, used to map out what type of content you'll post across your social media platforms and when. A well-crafted content calendar is central to building your social media marketing plan and strategy—it lets you plan ahead, organize your efforts, creates consistency and ensures all of your marketing efforts are focused on the same goal. They can be used for short and long-term planning, and can be as basic (or as detailed) as you'd like.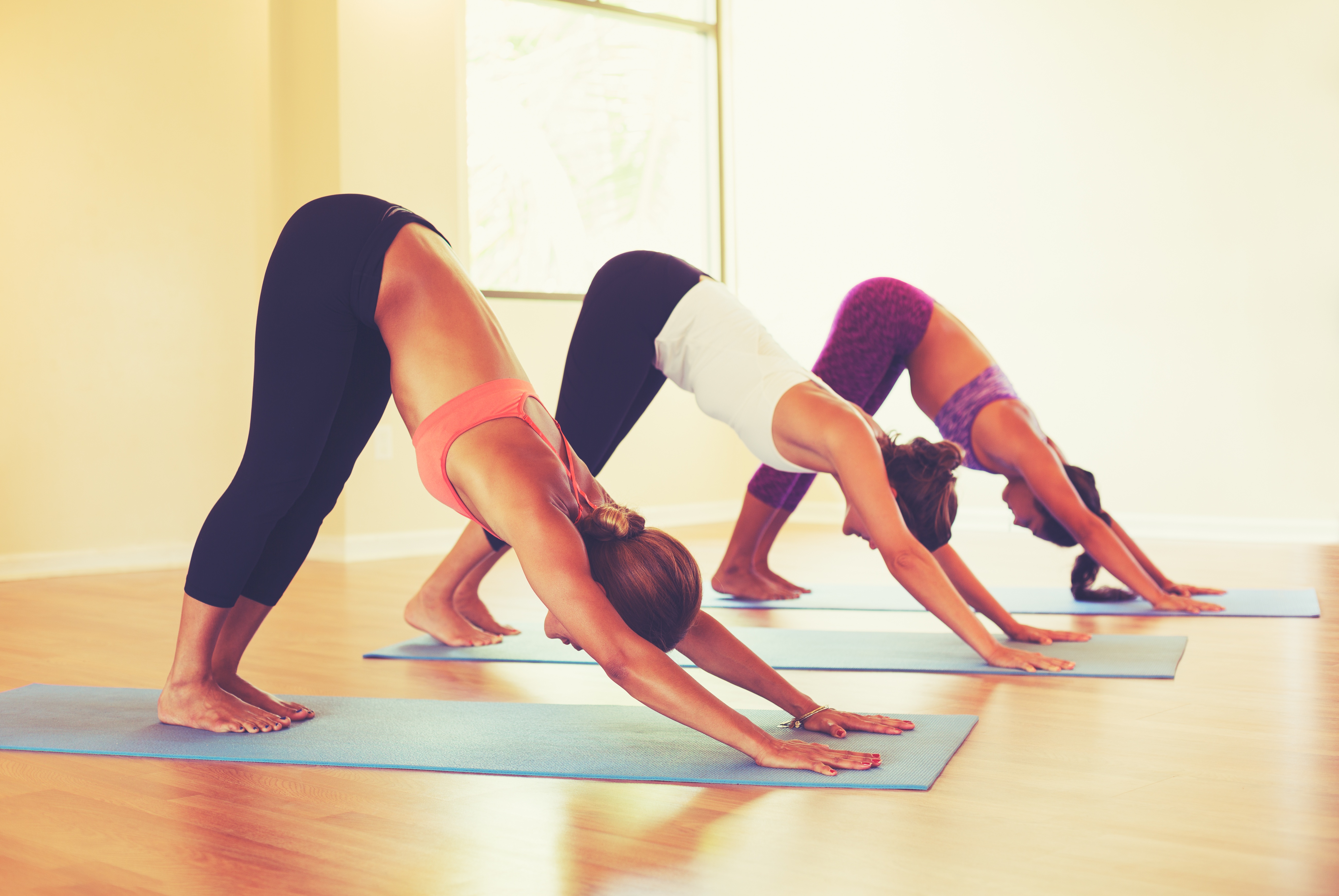 3. Create a posting schedule
To be effective at social media marketing, you need to be consistent. Try to avoid posting repeatedly on one day, only to disappear for the next week. Instead, use a scheduling tool like Hootsuite to ensure a consistent posting schedule throughout the week. Slow and steady sharing can lead to slow and steady growth of your social media accounts.
4. Share relevant & engaging content
When you're figuring out what type of content to share, consider implementing the 5:3:2 rule for your yoga studio social media plan: For every ten (10) posts, five (5) should be relevant content from other sources, three (3) should be relevant content that you've created, and two (2) should be personal and fun and give your brand a human touch.
5. Cross-promote your social media accounts
Did you create a great video on YouTube? Share it to your Facebook page! Include a link to your YouTube page in your Facebook post and encourage users to subscribe. Similarly, consider mentioning your other social channels at the end of your YouTube video, either verbally or with text. Also be sure your website includes your social media buttons!
If appropriate, ask your staff and yoga teachers to include social media buttons in their email signature and to share content from your studio's social media profile on their personal pages. Encourage friends and family to like your pages, too, and to share fun and interesting posts. The more likes and shares, the better!
6. Repeat what works
Data is your friend. After you get into the groove with your social media posts, you'll start to see trends. If you notice there's a certain type of content that gets a lot of engagement (likes, shares, comments), share more content that's similar. If you notice there are certain days and times posts get more attention, adjust your posting schedule to make sure your capitalizing on those trends.
7. Let Pike13 help
You likely decided to open a yoga studio to bring peace of mind and healthy living to your clients, so we know how important it is that the software you choose for managing your yoga business is easy and intuitive. Our all-in-one software solution will help streamline your payroll, scheduling, member profiles and more, so you can focus on other aspects of business such as building your social media marketing plan.