Pike13 makes it super easy to add a "Enroll" button to your website that links to your online Booking Page. Whether you have direct access to your website's HTML, or use a website builder, Pike13 gives you copy-and-paste-ready code that you can deploy in just a few clicks.
This capability is super important to help influence customers right when they're most interested in your services, usually fresh off of a Google search and right when they land on your website.
Embed Your Appointment Booking Page
As an alternative to creating a "Enroll" button, you can also place your Pike13 Booking Page directly on your website using with Pike13's scheduling widget code.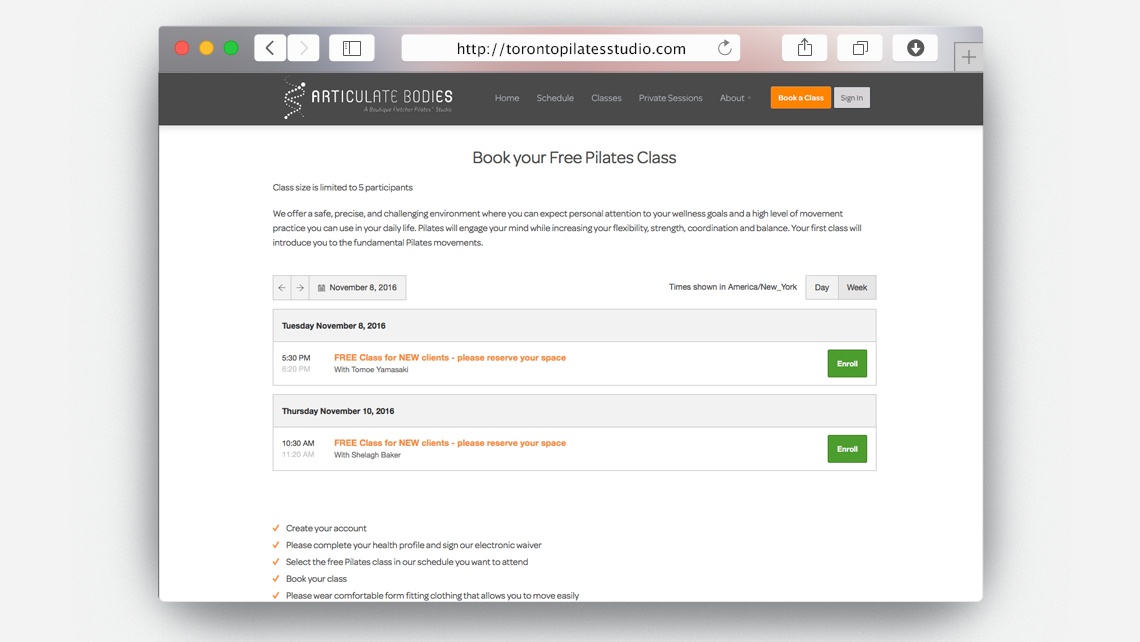 Use a Website Builder? We've Got You Covered
If you use a website builder such as WIX or Weebly you can easily add an iframe module and copy and paste Pike13 scheduling widget code into the iFrame.