Your staff has been working hard all year, and it's time to celebrate their commitment and success. But summer parties are about more than just having fun; They are important events that boost morale and increase staff retention rates. At Pike13 we take our staff events very seriously, so I wanted to share some of our summer work party ideas with you.
Here are some ideas for an awesome summer work party, all Pike13-tested:


Idea 1: Host an Olympiad
Nothing brings people together like a little competition. Last summer we competed in giant Jenga, giant Memory, trivia, and kickball. Each activity was scored and one team was crowned victorious at the end, but what I remember most about the day is playfully trash-talking my coworkers and having a great time outside in our local park. We hired a company to handle the logistics of the olympiad for us (Thanks UnderDog Sports!) so all we had to focus on was having fun.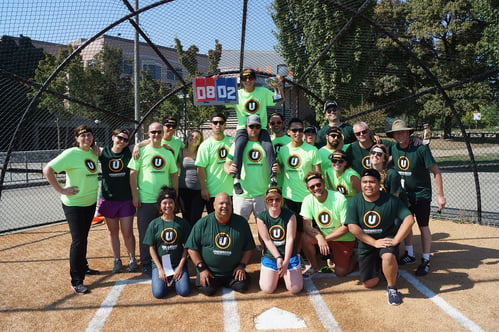 Idea 2: Take on an Escape Room
They say teamwork makes the dream work, and teamwork is definitely required to solve an Escape Room. Pike13 split up into two teams last year to take on two different Escape Rooms just down the street from our office. Inside the rooms, we all had to work together to solve the puzzles, and even the more skeptical among us were into it by the end. It was a perfect activity for team bonding, and both of our teams were able to escape!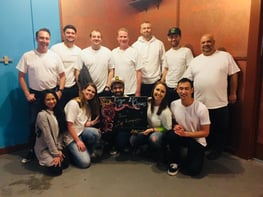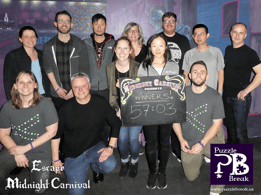 Idea 3: Office Spirit Week
Ok, this isn't really a party idea, but it's related! Get your staff pumped for the party by participating in spirit week in the days leading up to it. Superhero day, twin day, school pride day, pajama day–whatever you can come up with! Offer small prizes for the best dressed each day, and then encourage everyone to wear company swag on the day of the party. It's a great way to get people into the spirit and keep them there all week. At Pike13 we host spirit week twice a year. These photos are from Superhero Day and Crazy Sock Day.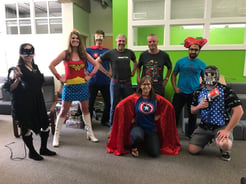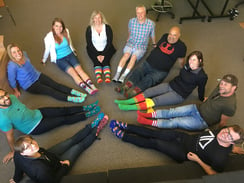 Idea 4: Something Local and Unconventional
I know this doesn't seem very specific, but that's because the options will vary by city! Your city almost certainly has some local activities that your office can take advantage of. Here in Seattle we've tried laser tag, axe throwing, indoor mini golf, rock climbing and more. It's usually pretty easy to get a group rate for activities like these, the venue takes care of the logistics, and they're a lot of fun. So take a look at what your city offers and support some local businesses!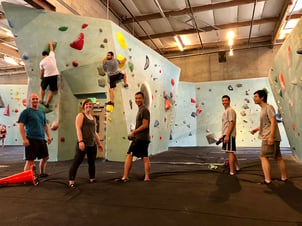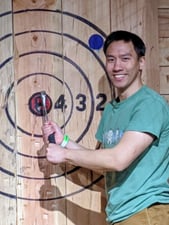 General Party Advice
No matter what activity you decide on for your summer party, there are few things you should keep in mind.

Make sure everyone can be included. This means taking any disabilities into account, where a physical activity may not be the best choice for the whole group.


Take travel and the day into consideration. It's best to hold your summer party during the work week, rather than asking employees to take time out of their weekend.


Consider the time of year and your business. I'm calling it a summer party in this article, but if summer is your busiest time of year then it's probably not the best idea to shut down for a day. Winter parties are fun, too!


Don't make employees pay for anything. This includes travel, food, activities, etc. The day is about staff appreciation and fun, and there shouldn't be any financial stress involved.


Make the party optional. Hopefully you'll still get 100% participation, but because people want to be there and not because they feel like they're being pressured into going.


The 2019 Pike13 Summer Party
This year's Pike13 summer party was another success. We ferried out to the Olympic Peninsula and hosted our own sports competition with bocce, golf, pickle ball, basketball, ladder ball and more. We walked on the beach looking for oysters and clams (which we collected and ate!). We took a ton of silly photos together. Most importantly, we took a day to enjoy each other's company without the stress of work.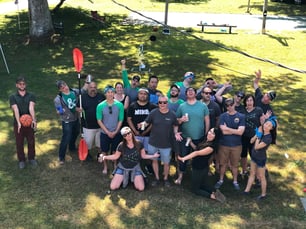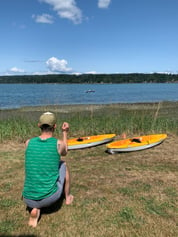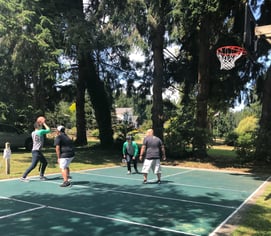 And now, back to work!