Business Advisor
How Amazon Business can help small business owners
How Amazon Business can help small business owners
---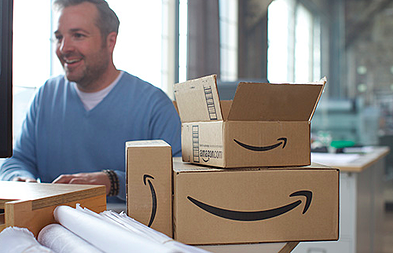 Today Amazon.com announced the launch of Amazon Business. Of course, many small business owners have been using Amazon to help fulfill some of their ordering needs already. But now with the launch of this new business-specific platform, folks running their own small businesses will likely benefit from additional cost savings, more convenience, and an online marketplace that was specifically designed with business customers in mind.
Thinking of using Amazon Business for your business? Here's a few ways it might be able to help:
Selection: Where Amazon kills it is in the ability to offer a huge selection of products (hundreds of millions according to Amazon!) This means you don't have to waste time tracking down and managing multiple vendors for your various office needs. True to form, Amazon has got it all—from paper clips to laptops to office furniture. You even have the option of searching for a specific type of vendor like women- or minority-owned or fellow small businesses.
Business pricing: Registered users of Amazon Business are eligible to receive discounts on certain items. These discounts will only be offered to Amazon Business customers.
Purchase orders and multiple users: Employees making purchases on behalf of their employers can enter purchase order number for tracking purposes. They can also set an approval flow for purchases, and multiple users will be able to access the account so that more than one person at a company can place orders.
Free Two-Day shipping on orders of $49 dollars or more: This beats the price of Amazon Prime, which offers free shipping but charges an annual fee of $99 for the service. If you place regular monthly orders for things like paper, printer ink, and cleaning supplies, you might be better off skipping Prime and using the business plan instead.
Credit line: Amazon offers both a pay-in-full credit line and a revolving credit line, which could be helpful if your business has revenue that is seasonal, or ebbs and flows each month.
I set up an account for Pike13 and it took less than two minutes. You will need your Federal tax identification number though, so make sure you have that handy.
Want to check it out? Learn more to see if it's right or your business and sign up for a free account on the new Amazon Business page.
Image via Amazon.com