In 2018 more than 175 million Americans celebrated Halloween. They spent more than 9 billion dollars on costumes, candy, Halloween decor, and other Halloween themed retail. 2019 is expected to see similar participation rates, so make sure your business is getting in on the action.
For a dance school, spooky themes, costumes, Halloween treats and more all make this a great time of year to get creative and draw in new clients. To give you some inspiration, here are 4 Halloween marketing ideas for your dance school:
Host a Monster Mash
Songs like "The Monster Mash" and "Thriller" are classics. If you're looking for Halloween ideas for your dance school, encourage your students to wear their Halloween costumes and host a day of spooky-themed classes with spooky music. Kids especially will love the creativity–who doesn't want to dance like a zombie?
And of course, don't forget to market your event! Let clients and prospects know what events you'll be hosting through email, flyers posted in your community, social media, and your website. Start advertising now so people can plan your event into their day.
Give your studio a spooky makeover
Get into the spirit by decorating your studio with Halloween decorations. Fake cobwebs, plastic spiders and cardboard skeletons will get your clients into the Halloween spirit and make them more excited for whatever events you have planned.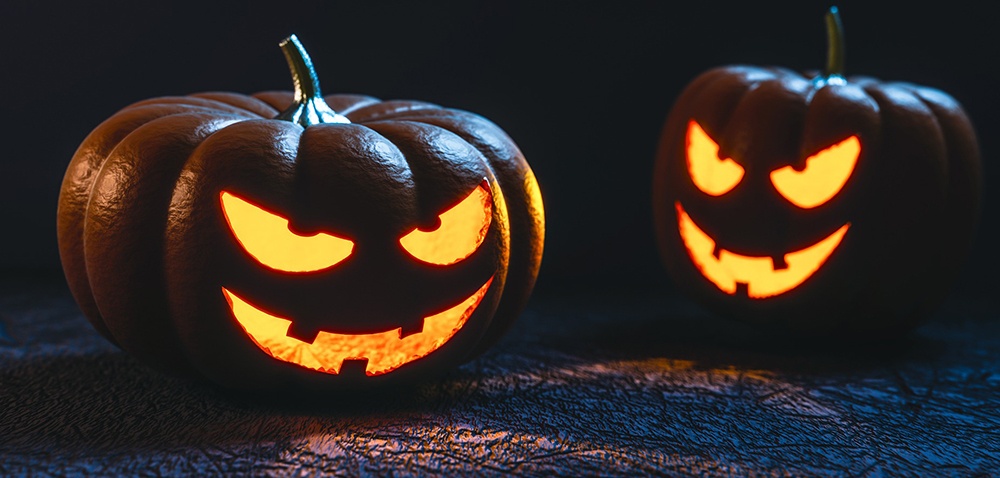 Think about decorating the outside of your studio as well as the inside. Decorations will catch the eye of people walking by and can raise awareness of your studio.
Keep the door open for trick-or-treaters
In many communities, businesses will team up to offer safe options for trick-or-treating. See if your community is coordinating anything, or take on the project yourself! Encourage parents to bring their children by for treats, and have information on your kids' classes available for them to take. It's a great way to connect with your community, the kids will love it, and you just might gain a new client or two.
Sponsor a Halloween contest
Whether it's a costume contest, pumpkin carving contest, or a raffle, give your clients an incentive to engage with your business this Halloween season. You can offer prizes such as retail items or a free class to encourage participation. The point is to get your clients as engaged as possible in your business, which increases client happiness and retention.
Halloween is popular because it invites creativity in a way other holidays don't. So have fun thinking of Halloween ideas for your dance school this year. We'd love to hear what spooky ideas you have planned. Let us know in the comments!