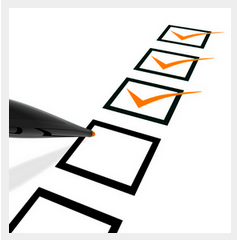 In honor of National Small Business Week, we invited business blogger Chris Ducker to share his marketing expertise.
Having a website incorporated into your marketing and growth strategy is not an additional thought anymore—it's a necessity. Gone are the days where a static brochure-stylesite is going to interest potential clients. I still stumble upon ugly and confusing sites daily. It's a shocker! On top of the design, we now have to be content creators as well. So it's important to get the balance between marketing, selling, and engaging right.
All this leads to the seven elements that are imperative for a successful and sharable website in today's social online landscape.
1. Great looking header & logo
Great looking doesn't mean flash technology with all the bells and whistles from 2006. It means your header is clean, effective, and above all memorable. Be sure to use your logo properly and make it the centerpiece of your overall header image. Branding is more important today (especially online) than it has been for a long time.
For example, see how TheMarketingAgents.com use graphical elements to grab attention.
2. Simple navigation
Once on your homepage, people should not have to search to navigate deeper. Use a simple menu below your header to let visitors bounce from one page to another. Don't include more links than necessary—no more than five.
In the example above from the Think Traffic site, you clearly see what each link provides. I love the simplistic approach this brings not only to the design of the site, but also, as a visitor, to the way I use it.
3. Opt-in offer
If you're doing business online in any way, shape, or form, then you need to create an opt-in offer as a way to obtain people's email address. Place your opt-in offer in an easy-to-locate area of your site, so no matter what page people land on, they can find it.
4. Video
Video is massive. It's bigger and badder online than it EVER has been. I beg you, please start using video. The ability to show your real personality is never any easier than it is in video. This is the exact reason why every good small business website should contain at least one video in a prominent location. Be yourself, offer value, and be a little entertaining, and you'll be off to the races with video.
5. Blog section
This'll probably not come as a shock, but I'm a big fan of blogging for business. It's the easiest and quickest way to build reputation, authority, and personality and is an absolute must in today's marketplace. All you need to get started is your experience as an entrepreneur and business owner. Make it happen and enjoy the benefits of creating original, inspiring, and helpful content for your customers and prospective customers.
6. Social media integration
Along with blogging and using video, social media has revolutionized the way we communicate with our customers. It puts our finger "on the pulse" of our industry and the products and services that our customers want. Most importantly, it lets us communicate with our customers in a quick, easy, relevant, and memorable manner.
Simply putting your social media links on your site is sometimes enough—make it eye-catching and easy for people to connect with you.
7. Contact information
One of the easiest ways to build credibility on your website is to include an address, phone number, and any other information needed for people to get in touch with you and your business. By making a point of focusing on this info, you're telling visitors that you're real and ready to hear from them. If you're a local business, be sure to include a map on your contact page to make it as easy as possible for people to find you— just as LevelBrand has done below.
The great thing about your contact page is that you control the way people will get in touch with you. If you want to minimize email, for example, simply don't include your email address. Instead, highlight a phone number or another way you'd prefer to be contacted.
Want to pimp your website?
Feel free to post a link to your business below—I'd love to check it out and give you a little advice!