I certainly don't have to remind you that running a gym isn't cheap. Once you've accounted for payroll and maintenance and everything else, you might not have the budget you'd like to market your business. So what can you do to attract new clients? Are there any free marketing tools for fitness?
Here are a few tips on how to market your fitness business with no budget:


Start a referral program
The best marketing tools you have are your existing clients. It costs nothing for a client to recommend one of your classes to a friend or family member, or for you to ask them to do so. You can even incentivize referrals by offering a free class to both the referrer and the referee. And ideally, the referee will enjoy your class enough that they'll keep coming back on their own.


Create a social presence
Social media for business takes a lot of effort to do well, but it costs nothing to join the various platforms. Having a social presence boosts SEO and makes your business easier to find. But more importantly, it gives you the opportunity to communicate with prospects. Find groups and hashtags on social media that relate to your business. Don't just plug your business, but rather engage in the conversation with valuable insights and content. When your content is good, people will likely take a look at your profile–and then, hopefully, consider taking a class.
Social media is also a great way to stay engaged with existing clients. Do your best to follow your clients (assuming their profiles are public). Encourage them through social media and they'll likely start tagging your business in posts, increasing your marketing reach.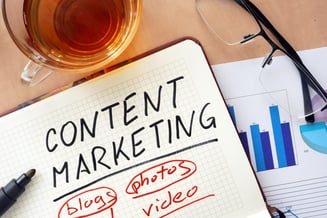 Rely on Inbound Marketing
Inbound marketing, or SEO marketing, takes time but is incredibly effective. It relies on using content to bring users to your website organically, rather than using paid advertising. Social can be a big part of your inbound marketing strategy, but the main tool is your website. Your site should be straightforward, informative, and easy to navigate. The content offered should be relevant and engaging. This not only boosts your ranking in search results but means users are more likely to stay on your site for longer, drastically increasing the possibility that they'll make a sale or book a class. Check out this blog post for more tips on building a killer website.


Ask your clients to leave reviews
Reviews are the most trusted source of real information about your business. Almost everyone considering taking a class at your gym will look to see what other people had to say about your business. Figure out which the most visited review sites are in your area, and ask your happiest clients to leave a review. If you aren't sure who your happiest clients are, it might be time to send out a client survey. And in addition to soliciting reviews to be posted on third-party review sites, you'll also want to highlight the best ones on your own site and social media channels.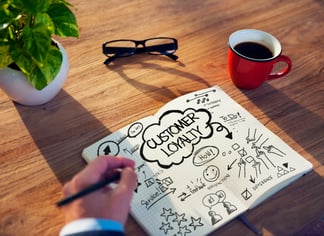 Take out a loan to get the budget you need
A business fails without clients, and marketing is a critical aspect of gaining new clientele. There are certainly marketing strategies that don't require much money, but the quality of your marketing improves dramatically when there's some budget to back it up. If your business could use a little financial boost, consider taking out a small business loan. Pike13 partners with Funding Circle to offer our customers affordable loans without having to go through the bank. It's a helping hand to help your business find long-term success.