Kids have a lot of time during the summer months, but for most of the year, they're spending their days in school. That means that, if your business runs kids programs, you'll need to adjust your schedule to accommodate the school year. With just a few adjustments, there's no reason your kids' classes need to be limited to Summer.
Here are 5 tips for running kids classes during the school year:


1. Schedule classes during evenings and weekends
Running kids programs during the school year just means you'll need to schedule classes for when kids aren't in school: evenings and weekends. After-school kids classes are common and parents are always looking for activities for their kids. Even better, have an adults class scheduled for the same hour. That way, kids and their parents both have an activity to keep coming back to.


2. Make the classes fun and safe
Data has shown that most P.E. classes offered at school are largely ineffective at improving fitness levels and can actually have a detrimental effect on kids' mental health due to a prevalence of bullying. The classes your gym offers should be absolutely the opposite. Create a safe space for kids to move around in and encourage both fitness and fun. The best way to do this is to hire staff members that excel in working with children, and who can recognize and shut down bullying before it becomes a pervasive problem.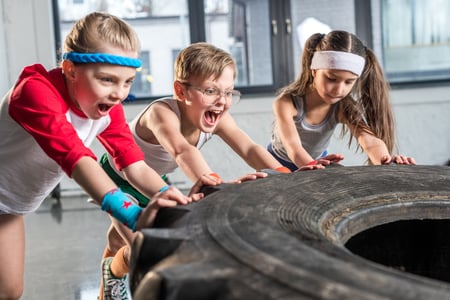 3. Offer variety in the classes
Kids mostly just want to move around, so running a strict workout routine probably isn't the best way to get them motivated to love fitness. Give them different things to try, like free weights and kettlebells, agility ladders and cones, and "toys" like jump ropes and hula hoops. You might play games, or even ask the kids to make up their own game. The point is to get them moving and having fun.


4. Keep open communication with the kids and their parents
Want to know if the kids are enjoying your classes? Ask them! Always make sure you're getting feedback about what's working in your classes and what could be improved. You can offer feedback the other way, too. For example, if your staff member notices that a kid is particularly interested in free weights, they might mention it to the parent. Then, when the kid is old enough to join adult classes, a weightlifting class might be just the thing. Keeping an open line of communication allows your clients and your business to grow together.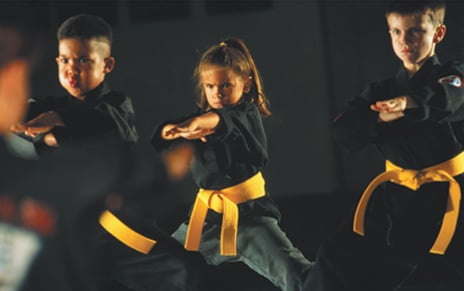 5. Allow for makeup passes
Sometimes the kid might have too much homework, or a big test the next day, making them unable to attend your class that evening. Offer a bit of flexibility in your plans to account for this. Parents will be more willing to buy a plan for their child if they know that it won't go to waste due to unforeseen circumstances.
Pike13 has all the features you need to successfully run a kids class at your gym, including makeup passes and dependent management. Schedule a demo to see how Pike13 can help your gym thrive.