Every marketing channel has the potential to reach new clients and attract them to your gym. Which is why gym owners should take advantage of the various marketing tools available to them. In this post, I'll talk about eleven marketing tools gym owners can use to give their business a competitive advantage in the market.
1. Website
Your gym's website often serves as the first impression for new clients, so you'll want to make sure it's friendly, helpful, and easy to navigate. Have the most important information on the home page so users can't miss it, and make the calls-to-action (sign up for a class, subscribe to a newsletter, etc.) extremely clear.
2. Social Media
Social media offers several benefits. It offers a way for you to communicate directly with clients and prospects, and for them to communicate with each other. Social media posts are easy to share and interact with, and your social media feeds will prioritize showing posts that other, similar users have liked and interacted with already. That means that by engaging with your social content, users are actually doing some free marketing for you.
3. Email
74% of adults prefer to use email when communicating with a business, and most check their messages multiple times a day. That's good news for you, because it means the emails you send from your gym won't sit unnoticed in an inbox somewhere.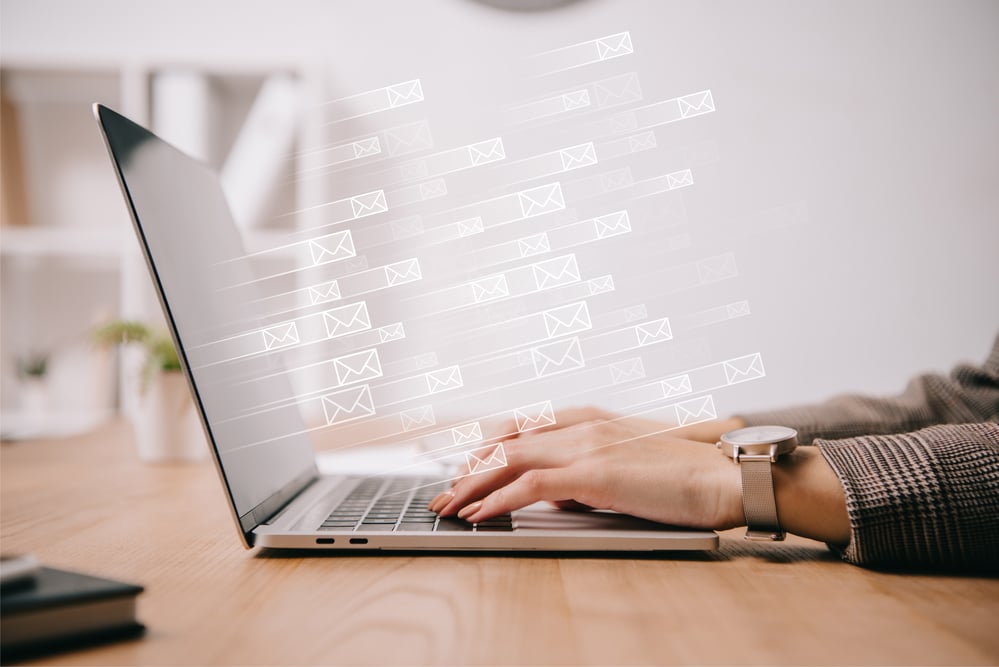 To increase open rates, make sure to include a clear and catchy subject line. Just make sure you aren't sending out too many messages too frequently, or you risk your clients marking your emails as spam.
4. Print
In the current digital age, don't underestimate the power of traditional print marking. Every bit of brand awareness makes a difference. You might add a flyer to a community bulletin board at a coffee shop, send a postcard to people in the area inviting them to your gym, or keep business cards in your pocket to hand out to anyone who shows interest.
5. Videos
87% of online marketers utilize video content, with 51% claiming video generates the best ROI. And with the quality of today's smart phone camera, you don't have to spend a ton of money on professional video services or fancy equipment. Use your phone to capture video of clients working out in your facility, clients giving their reviews of your classes, and your community in general. Then share the videos across your social media channels and anywhere else it makes sense. Just make sure that you have your clients' permission to post video of them online.
6. Promotions
Joining a gym is a big commitment, and clients will sometimes balk at the fees. That's where promotions can help you. Run a special deal that allows new members to try a few classes for free or pay a discounted membership fee for the first three months. Whatever makes sense for your business. Limited-time promotions create a sense of urgency that can spark the prospect to take action and finally sign up for a class.
7. Referrals
People trust the opinions of their friends, which is why referrals can be such a powerful marketing tool for a gym owner. Hopefully your clients love your gym so much that they're already talking about and recommending it to other people, but you can also help incentivize them through a formal referral program.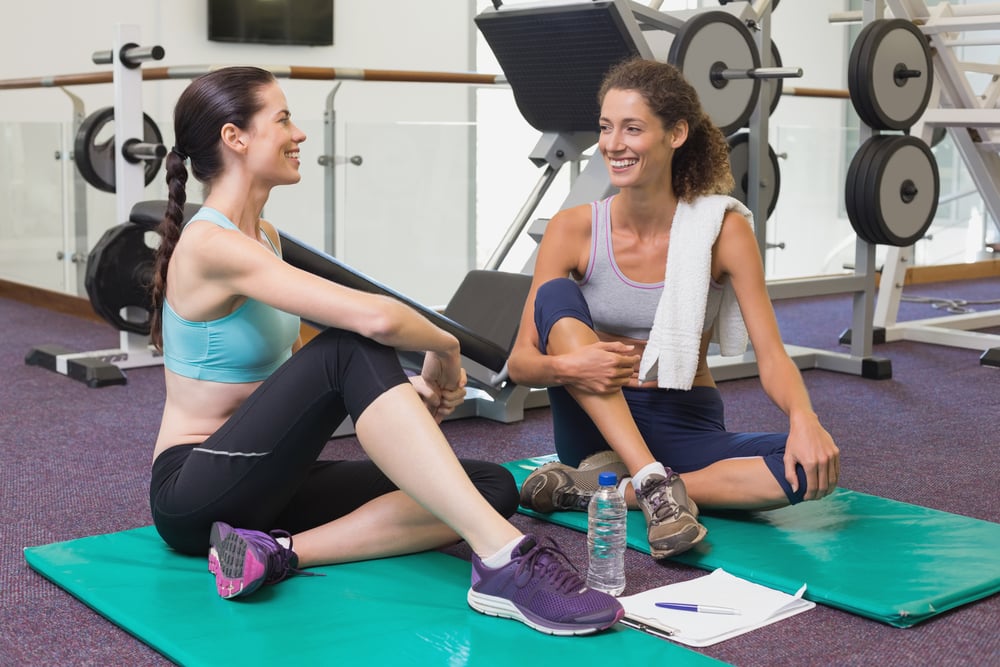 The program doesn't have to be complicated. For example, you could offer your clients a free class for every new person they refer, or a credit towards merchandise, or enter them in a raffle to win free membership for a year.
8. Reviews
You should expect to be looked up on Yelp, Google, Facebook, etc. After opinions from friends, online reviews are among the most trust recommendations for any business. So you'll want to make sure that the reviews people are seeing are good ones! Ask your clients to leave reviews for you. You can ask them after a class is done, and remind them through email. Make it easy for them by providing the link to where they can leave the review. And you'll want to try to spread the reviews around so there is good, promotional content in multiple places.
9. Blogs
Blog content serves three main purposes. First, it allows you to expand on stories that are too long to fit into a social media post. Keep the bulk of the story content in the blog, and use social media to drive people back to your website.
Second, it positions you (and your gym) as an expert in the subjects you're writing about. Readers coming to a gym's blog will expect posts on topics like workout trends and tips, the science of fitness, and success stories from the community.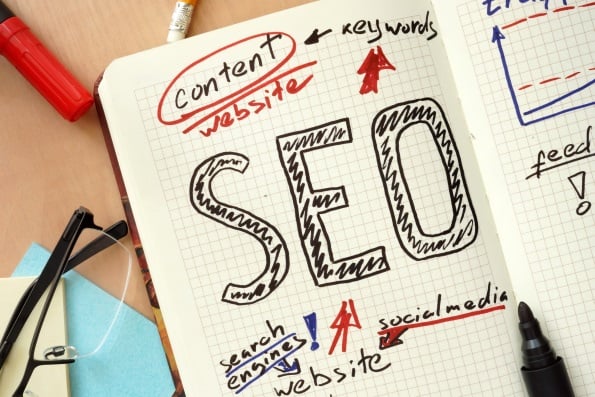 Third, blog content is good for SEO (search engine optimization). When Google recognizes that your website contains helpful, relevant information it will rank your site higher in search results. The Google algorithm also places importance on fresh content, which suggests the website is continually being updated to stay relevant. Blogging offers you a way to consistently publish fresh content focusing on various keywords, even when the rest of your website content stays largely the same throughout the year.
10. Events
Events are a great way to generate interest from new clients and delight the ones you already have. There are endless options for what you might do: a themed workout, a special guest coach, a bring-a-friend-for-free day, etc. What makes the most sense will depend on you and your business. But whatever you decide to do, give it all the pomp and circumstance in your marketing. The more special you make the event seem, the more excited people will be to attend it.
11. Paid Advertising
Paid advertising helps you bring more people to your website, where hopefully they'll decide to sign up for a class. It can get expensive, but hyper-focusing your ads locally should help keep costs down. Adjust your ad settings so your content is shown only to people within a few miles of your gym. These are the people most likely to sign up for your classes because your facility is conveniently located for them. Then, get them hooked on how awesome you are so they keep coming back.
What tools will your gym focus on this year? Let us know in the comments!