So you've just come up with a brilliant marketing campaign for your business. How do you execute it effectively? A successful marketing campaign reaches clients across multiple channels with a clear message and offer. And for that, you'll need to create multiple pieces of content.
Here's a marketing content checklist for your next project:


The Main Landing Page
Every piece of marketing content should link back to a landing page that lays out the details of the offer and shows people exactly what they need to do to get it. There are several best practices your landing page should follow, with these two being the most important:

When you steer someone to a landing page, it's because you're trying to entice them to sign up for or buy something. You can increase the chance of conversion by removing any distracting navigation from the page that might pull the user away from your offer.



The ultimate goal of a landing page is to either convert a sale or capture contact information so that you can follow up later. A form with a clear call-to-action is the perfect way to achieve this. Don't ask for too much information–just enough to be able to qualify the user as a good lead and contact them later.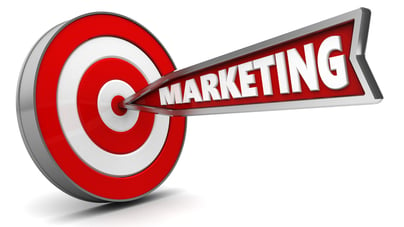 The Emails
Once you have your landing page, you need ways to direct people to it. One of your best tools is email because it's a contact list that your clients and prospects–presumably already interested in your business–have opted into. There are at least three email segments you should prepare for a marketing campaign.

First off, you'll need to let your list know about your offer. Layout the basic details in your email, and then direct users to the landing page to find out more. Use a catchy subject line to increase the chances.

A few days to a week after you've sent the initial email, send a follow-up email with a reminder about your offer to the people who have not yet taken action on your first email. You might even split this into two more segments: those who visited the landing page but didn't convert and those who didn't open the first email at all. For those who never opened the first email, you might try a different subject line.

Depending on the length of your campaign there might be more than one follow-up email, but no matter the length you should send out a 'final reminder' email a couple of days before the offer ends. The last-minute sense of urgency might be just the motivation someone needs to click on your offer.



Social Media Channels
Most businesses these days have a social media presence, so you absolutely want to advertise your deals there. In addition to reaching your existing clients, you may reach prospects who become interested in your offer. Your
Scale your content by channel:
Social channels were created for various purposes and audiences, and you'll want to tailor your marketing campaign content accordingly. For example, Instagram focuses more on imagery, while Facebook allows for longer posts and easier links. Twitter has a character limit, while LinkedIn is more business-focused. You'll want to advertise everywhere, but the content needs to make sense on each channel.



The Website
Your website is the most powerful piece of online marketing content you have and is more likely to be stumbled upon through a search engine. So you'll want to make sure you're clearly advertising your current deal.
We spend so much time building our websites, but the sad truth is that nearly 60% of users bounce off the first page they visit almost immediately. For that reason alone, make sure you're advertising any special details on the homepage above the fold. It just might encourage a website visitor to engage with more of your content, drastically increasing the chance of conversion.


If you have a blog then you should be advertising your campaign on it. You might introduce the deal as a stand-alone blog post to get people excited about it, but also include a call-to-action for your deal within other blog posts. Essentially, use your content to advertise your other content.
An effective marketing campaign reaches your clients where they are with a message they want to hear. Utilize all the channels you have to maximize the reach of your campaign and follow up to ensure conversion. You'll see success in no time.