Gaining new clients is an ongoing goal for any business. It becomes even more important when you run a swim school since successfully training your clients means they'll no longer need your services! But luckily there are always people–and especially children–in need of a little swim instruction. Follow these 6 tips to increase registration rates at your swim school.
1. Emphasize Safety
Swimming is a lot of fun, but parents are more interested in keeping their children safe. Make sure your school places a heavy emphasis on teaching kids how to be safe around the water to gain the trust of parents. When the environment is safe, the fun comes naturally.
2. Take advantage of Summer to market kids' classes
There are two reasons why summer is the ultimate time for kids' swim lessons: the warm weather encourages it, and there's no school to compete with. Market your summer classes heavily, especially at the beginning of the season. Emphasize learning to swim now so that vacations can be enjoyed later. Parents will be eager to take advantage of this and are more likely to sign their kids up early.
If your business supports it, consider running kids classes as a summer camp. With no school, parents will be looking for daycare options during work hours, and your swim school can easily fill that role.
3. Keep kids' classes momentum going into Fall
Summer is a busy time for swim schools, but there's no reason that the return of the school year should mean the end of lessons. Ideally, you'll have spent all summer marketing your fall classes to parents. Emphasize keeping up momentum, getting stronger (and therefore safer), and year-round fun. You'll also want to adjust your hours to support after school and additional weekend classes.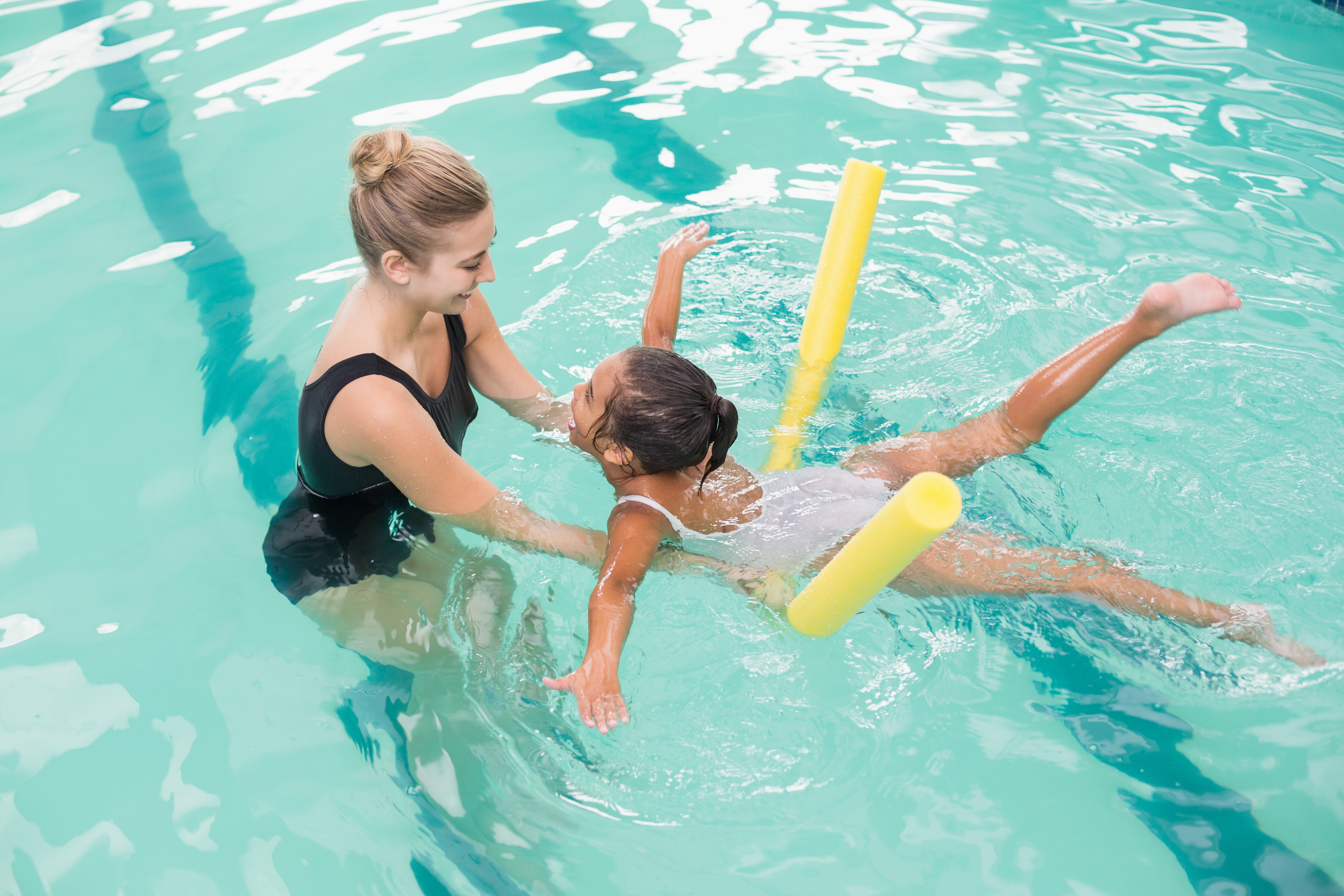 4. Encourage continuing personal progress
Some people take swim lessons until they know how to 'not drown' and then stop, but there is so much more that can be learned. As soon as you acquire a new, beginner client, begin talking to them about their potential. The goal is to get them to sign up for the advanced classes once they've mastered the beginner courses. Your class offerings should offer a natural progression for swimmers to want to further master their skills.
5. Keep progression fun
For the best results you'll want buy-in from the kids as well as their parents, so make sure progression is rewarding. The 'reward' in this case may be as simple as a sticker marking what skill group the student is in. Anything tangible that the student can see will be an effective motivator.
6. Remember that swimming lessons aren't just for kids
It's true that many people learn to swim as children, but there are also plenty of adults in need of instruction. If you don't already, consider adding adult-only swimming lessons to your schedule. These should be held before or after traditional work hours to maximize availability. And if you can, separate the adults from the children so they can learn in a more stress-free environment.