Black Friday and the few days following are the biggest shopping days of the year in the United States. This year American consumers are expected to spend about $87 billion over Black Friday and Cyber Monday alone. So how can your gym get in on that action?
Here are a few gym discount strategies for Black Friday and beyond:
Merchandise Discounts
The simplest way to participate in Black Friday sales is to offer a discount on your swag. Slash prices for t-shirts, water bottles, yoga mats–anything with your brand on it. Not only is this a great way to move inventory, but it also turns into good advertising for your gym as your members show off their new swag.
Merchandise discounts will be especially appealing to your loyal members. Happy clients will be more than willing to spend money on a brand they like.
Membership Discounts
The price of membership is sometimes too high a barrier for would-be clients. Black Friday is a great time to offer a discounted price on new memberships, making your gym more accessible to a wider group of prospects. Just make sure you have retention strategies in place to keep all your new clients long-term.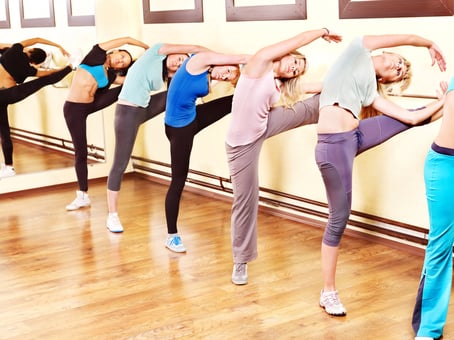 Plan and Pass Discounts
Something that will please both new prospects and existing clients is a discount on a class or group of classes. For new clients, it removes some of the money-related hesitation that high-prices can cause. For existing clients, it's a great incentive to try a new class, or just a great way to keep going with a class they already love.
If a particular class is struggling with attendance, offering a Black Friday discount could be an effective way to generate new interest. The discount makes it easier for members to spend money on something new, and they just might find a new class that they love.
Members-Only Discounts
Show a little love to your loyal clients by offering discounts that are valid for current members only. This discount could be any of the three types listed above, or something else that's unique to your gym. An exclusive deal will make your members feel special, which can improve client retention throughout the year.
Discounts: Not Just for Holidays
These three types of discounts can be an effective sales strategy at any time of year, but they are especially effective at Black Friday because consumers are actively searching for deals. That said, don't expect your members and prospects to come to you. Make sure you advertise your deals beforehand so members know they're coming and plan their spending accordingly. That way, with a little planning, you can actually make money while selling products at a lower price.
Happy discounting!