It's hard to maintain a constant stream of new students semester after semester. Staying on top of marketing efforts is tough when your priority is teaching. Luckily, there are a few low-effort marketing tactics that are highly effective at reaching new clients.
Here are 4 ways to advertise your music school to new students:
Make sure your Google My Business listing is current
Google is the first place most people go when researching local businesses. You want to make sure that your music school is appearing in local search results. The best way to ensure this is to build your Google My Business listing. The listing displays your location and contact information, and even shows your schedule, all on the search results page. Additionally, the Google algorithm favors business sites who have built our their listing. Ensure your profile is kept up to date to attract new students to your music school.
Ask your clients to write Google reviews
After potential clients identify your business as local, the next thing they look for will most likely be those reviews. Ask your students (or their parents, depending on the age groups you serve) to help out your business by leaving reviews on Google. Not only will this make the reviews easy to find, but having Google reviews actually improves SEO for your website. The more positive reviews your business has, the more likely you are to appear at the top of the Google search results.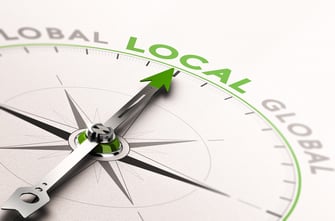 Set up a referral program
The best, and coincidentally cheapest, way to market your business is to have your existing students advocate for you. Offer a promotion that rewards your current students for referring a friend to your school. Your existing students could earn a free lesson, while you earn a new client.
Offer a promotion for new students
Some potential students might hesitate to sign up because they aren't willing to spend money on something they aren't sure they'd enjoy. You can attract them to your business by offering the first lesson for free. By creating that low barrier to entry, potential students will be more inclined to book a lesson. Then, if they enjoyed the lesson, they'll keep coming back.