Email marketing isn't as simple as gathering email addresses and sending out email blasts. Depending on the purpose of your email there are different strategies and tricks to maximize open and click rates. Here are 4 emails every business owner should know how to write, with some examples from Pike13.
The Information Email
This stand-alone email is to let clients know of any changes or outstanding issues on their account. It should be a short as possible, simple, and to the point. If there's an account problem, the action the client needs to take should be very, very clear.
Transactional Emails
These emails are pretty straightforward: you want to send receipts to your clients for any transactions. This may be for a monetary transaction or a content transaction (ie. downloading a piece of content). Either way, the transaction confirmation email is important for client records and yours.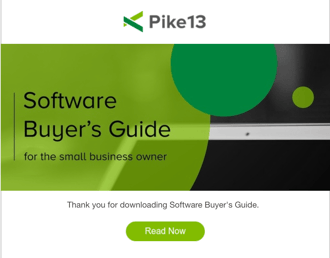 The Marketing Email
The marketing email can be the trickiest to write, as it needs to find that balance between informative and fun. Marketing emails serve many purposes from announcing a new class to advertising a discount, to giving general updates about your gym community. Even more important than the content will be how you segment your marketing emails. Clients should only receive emails that are relevant to their interests or else you risk having them mark you as spam. Check out this blog post for more tips on email marketing.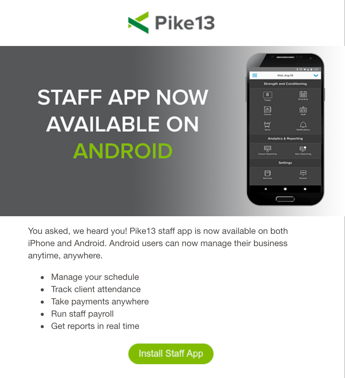 The Lead Nurturing Email
The Lead Nurturing Email is related to the Marketing Email but targeted to a very specific subset of your contacts. Leads are prospects for your business that you can work to turn into clients. Your emails to them should be selling your business and your brand, and offering incentives to give your business a try. Mastering these emails is key to bringing in new clients.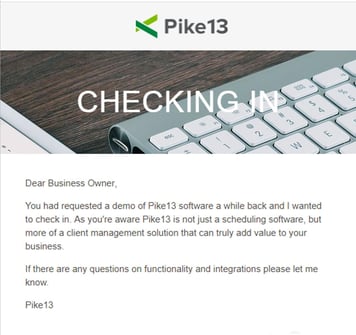 Bonus Tip: Always be Mobile Friendly
When users have access to smartphones, nearly 74% of emails are read on mobile. Make sure that every email you send is optimized for mobile in order to reach the highest number of people.